Alma mater, at any stage in a person's career, can make a monumental contribution in shaping him or her. IIM Udaipur, nearing the start of its sixth lap, has already molded several starry eyed graduate students into leaders and entrepreneurs. There is a distinct difference between the individual who walks in through these halls the first time, and the person who packs her bags and bids adieu to this nest for the skies beyond. This development progresses through a series of victories, slew of defeats and a pocketful of optimism. We have with us today Nikhil Kishor Bonde, the General Secretary, 2016, who stood sometime back before one hundred and forty odd batchmates taking an oath to do everything in his power to lead our institution to the pinnacle of academic and business excellence. Nikhil, till a few months ago, was a quiet but candid person whose best introduction would be "One of the most avid Counter Strike Players in college". On the few occasions, our correspondent chatted with him before; he came across as laid back and casual, and rather passionate about the "Number of Kills". Now he looks on at us with that smile still hanging on his lips as if to say "Let's just drop everything and get to gaming". But things have changed.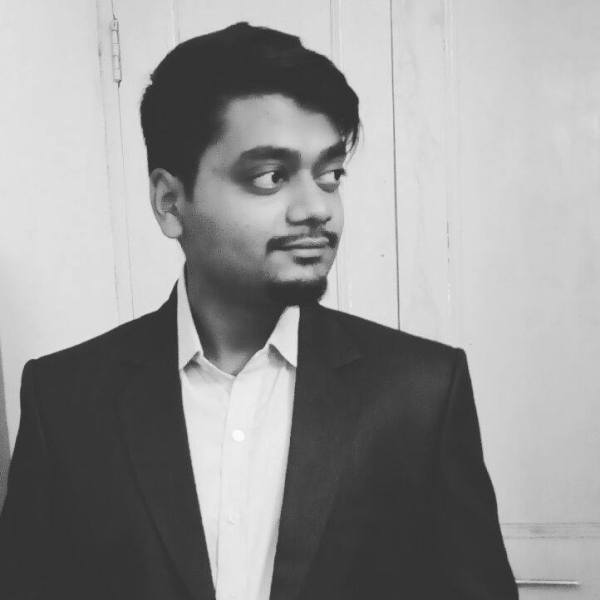 Media Cell: Nikhil, tell us about your initial aspirations when joining the institute a year ago?
Nikhil: My aspirations were simple and similar to those of many others, get the knowledge about management, get my master's degree and get that awesome job I have always dreamed of.
Media Cell: Did you have opportunity to join the kind of activities you would have liked to contribute to? And shortfalls if any?
Nikhil: Initially, during the clubs and committees recruitment days, I was too confused to make a firm decision to join any specific club and as a result I decided not to apply for any club. I regret that decision now that I have realized that I have missed out on a lot of exciting opportunities in the past year. I have been a part of some club activities at the ground level though, which gave me the feel of the awesome activities that clubs do. But I would've liked to be involved in the core activities.
Media Cell: How do you think the opportunities that you did receive during organizing fests or events shaped you to being the General Secretary we have today?
Nikhil: The days of Solaris and Audacity had some of the best experiences I have had in the past few years. But before I move on to fests and events, I believe even the things like recording books for the blind, blood donation camps, cloth donation drives and all those little things we do here for the community; they all shape and mold us bit by bit, day by day. Coming back to Solaris and Audacity, my role as part of the logistics team for both events has shown me many ups and downs. There were instances where I had to be stern to friends and even had arguments with them. Then there were times when I messed up, realized it at the last moment and miraculously pulled things together as well at the last moment. I feel all these opportunities have taught me to always think about others, believe and depend on my team, not lose hope and fight till the end and of course also to be strict and stern towards improper conduct.
Media Cell: Who was the inspiration behind you stepping up for the role? Let's be frank, you were the dark horse in this race.
Nikhil: It was more of a 'what' that was my inspiration than a 'who'. I was always impressed by the Council of 2015 but I decided I wanted to be a part of the Council after I attended the General Body Meeting held by the previous Council. The kind of discussion that took place in that meeting spurred me to be a part of this awesome group. The kind of enthusiasm and passion that everyone had about policies that will guide the future of the institute and its students was electric and would inspire anyone to step up for the Council elections. It is the honor and opportunity to be one of the hands that shapes the culture of this young institute that drives me.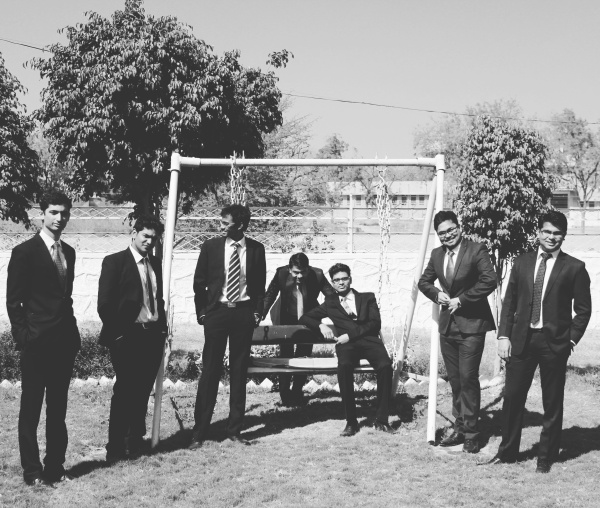 Media Cell: From CS to CSA, how was the journey? Tell us about the change your life has been through ever since you took up the baton.
Nikhil: My schedule for the day has completely changed after being elected to CSA. Although the assignment and class preparation remains the same, the time of group meetings have changed. In fact most of my hour long group meetings are now shortened to almost half an hour which is then followed by two to three hour meetings with the Council. Earlier it was just classes and some discussion with the professors in the acad block and rest of the time in the hostel. Now I also spend a lot more time in the acad block for activities other than studies. But even through the tight schedule I manage to squeeze in some time for gaming. That is one thing that has not changed and a thing I won't like to change !
Media Cell: Tell us about an awesome day in the campus that you would always cherish. Apart from the day that made you the big brother CSA!
Nikhil: That's a tough one, there have been so many days to cherish forever. But one that is very special for me is the final day of ****** (Secret IIMU event). Although my team did not win the event, the spirit shown by everyone in the team was just great and the talks and fun that we had through the night is unforgettable. Apart from that the wrap up of Solaris is also unforgettable; to see the event through without any glitches and to know that our efforts were successful was a wonderful feeling.
Media Cell: And what about the hiccups? Tell us an incident that makes you cringe a little at the thought of it.
Nikhil: Nothing cringe worthy that comes to my mind now. There have been small incidents but nothing worth remembering. It's been all smooth sailing till now and I hope it remains that way.
Media Cell: Soon fresh faces will step into the campus. What would be our General Secretaries word of caution to them about MBA life.
Nikhil: I would say things change pretty drastically after entering IIMU. Everyone is new so do not hesitate to ask for help; everyone makes mistakes but do not be afraid to take responsibility; don't have a laidback attitude, if you don't work no one will. As our institutes mission says, it's about creating responsible leaders, so let's start by being a responsible student. Also, it's not all so serious, we do have fun while doing all this so don't worry.
Media Cell: And what would be something you feel they could look forward to other than the multiple fest and events that constantly keep a buzz going on in the campus?
Nikhil: Since we will be shifting to the new campus, a green campus, there will be a lot of opportunities for new ideas and activities to be carried out there. There are also a few other ideas in the pipeline which I would rather not disclose at this moment since they are at an early stage, but rest assured there are plenty of exciting things to look forward to.
Media Cell: Best wishes for the journey ahead Nikhil. Tell us one area you would like to focus on developing or encouraging the most in the next year?
Nikhil: We take great pride in our student governance. My and the Council's focus for the next year will be on improving on the existing student governing system. In line with this we have already rolled out a club structure policy, we are also in discussions with the institute authorities and developing other policies to provide the students an even bigger role in the student governance.
Media Cell: Anything special the council has in mind after the shift to the new campus? What are your focus areas?
Nikhil: The Council is currently planning on increasing the scale of Solaris. With the beautiful new campus that we will have, Solaris 2016 is going to be a spectacle to behold. Besides that our main focus is primarily on getting everyone and everything settled; the students, the hostels, the mess and yes, the special rooms for clubs and committees.
Media Cell: Finally, does your toothpaste have salt in it? Why that enigmatic smile always?
Nikhil: People say a smile is infectious and a smile sets things straight. A small attempt from my side to make things better. Would be great to see everyone smiling 🙂
The interview concludes on a happy note. Our general secretary looks considerably happy and debates inwardly whether to start off with Dota right after the interview. He confidently walks back as I think of how IIM Udaipur has impacted each of our lives the same way, making us an improved version of ourselves. True to its vision of integrity, IIM Udaipur lets you be who you are, just adds skill sets and helps you reinvent yourself in delightfully surprising way.