Pursuing an MBA is a dream for many, particularly in an ecosystem like India, which has cutthroat completion and a painstaking selection and admission process.
Yet, once you are done with this phase of challenges like entrance examinations, group discussions, interviews etc. and are one step away from entering the institute of your golden dreams, what blocks the road is the hefty sum of money which is required as fee in most business schools.
The moment you break the news to the people around you that you're going for an MBA, the inevitable question follows, 'How do you plan to finance your MBA?'
However, as they say, where there is a will, there's a way. Find below a list of options which may help you think of how to finance your MBA:
Loans from Banks and Other Financial Institutions

Availing education loans is an easy and hassle-free process. Many banks are willing to provide loans with relaxed rules to students admitted in premier business schools. The loan does amount to a seemingly massive amount, but given you are being accepted in a premier school, you're likely to earn enough to comfortably repay it in a short duration if you perform decently. Their different schemes help to decide how to finance your MBA.

Savings

Many of the students who pursue MBA, do so after work experience, and hence have a significant amount of savings. They can use this or their family savings to fund their education. It looks like a sacrifice at the outset, but given the expected return it is worth to make that sacrifice. The amount of savings you have help decidehow do you plan to finance your MBA.
Scholarships
Most institutions have their own sponsorship programs which are offered to students based on merit or need or both. You should keep an eye on your institute's policy and try to make the best out of it. Central and state governments provide scholarships to MBA students under various schemes. You can find more information about these schemes here.
Corporate Sponsorships

Many corporates have policies wherein they fund their employees' MBAs in premier business schools. Some also have tie-ups with certain good institutions and hence make the process all together hassle-free for the employees. These sponsorships can be another solution as you make a decision on how to finance your MBA.

Freelancing

An MBA course is indeed hectic, and it is often reported that the students get no time. However, it is always possible to find time for some activity you're good at. You can always write that article, edit that video or paint that portrait. This experience will not only provide you with money, but will also hone your skills and give you credibility. Cheers to the C.V. points that you would receive.

Internships and Live Projects

There are certain internships and live projects which are paid and can be done remotely. You can make use of these opportunities
The above points may help you to decide how to plan to finance for your MBA. However, it may be not very easy to ensure the finances for your MBA degree. Anyways it is a worthwhile investment that pays back shortly. Don't let these financial decisions suppress your dream of getting enrolled in the right business school to pursue an MBA.
About the Author: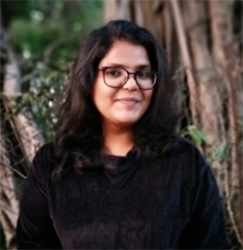 A student at Indian Institute of Management Udaipur's MBA batch of 2021, Nandini has formerly had trysts with engineering, corporate, and development sector. Often found ruminating during the day and stargazing at nights, she is on an incessant pursuit to unsheathe the 'extra' from her 'ordinary'. You can connect with her on LinkedIn