Why did you choose to become an exchange student at IIMU?
I always wanted to be part of a young university, also, IIMU is one of the new IIMs but it carries a good reputation in India and abroad. The university also has good IT and research ecosystem. It was a perfect fit for my CV and profile. These were a few reasons why I choose IIMU.
The diversity and energy I felt between all my Indian friends are inexpressible in words. I would suggest everyone back in Germany to come here and gain such a memorable experience.
Please tell us about your learning experience at IIMU? Did it help you to achieve your objectives?
Yes, without the blink of an eye, I can say that my personal mission was successful. As I mentioned, I always wanted to be a part of a young university to broaden my horizon and my research focus area is in International Information System. I got exposure and many opportunities on campus related to my area of research. Initially, it was tough for me to synchronize with Indian students but I achieved the objectives I had set in my mind.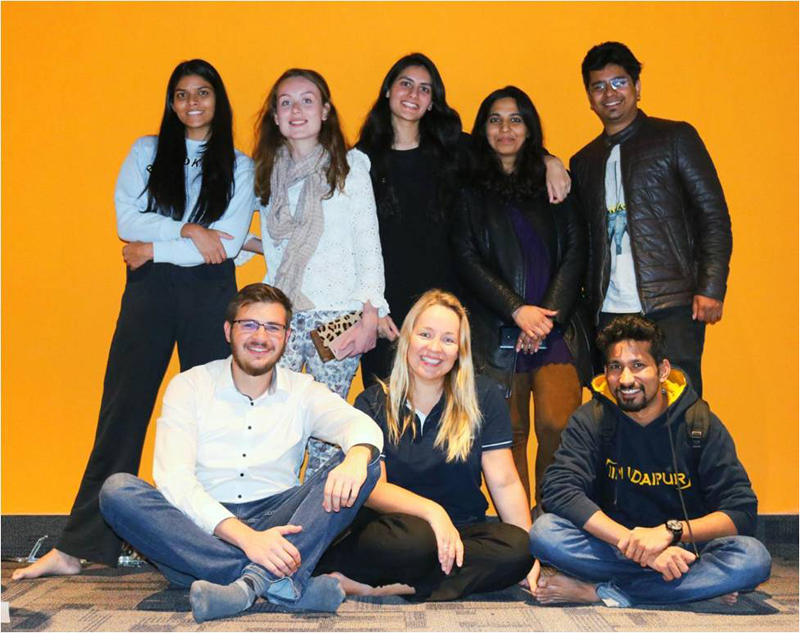 What is the difference between IIMU school system and the one in your home country?
At IIMU, I learned not only about Indian culture but also about different domains, how business is conducted among Indians, etc. Also, the participatory nature of students at IIMU is encouraged by faculty which I really liked. This kind of energy and enthusiasm is not present at such level at my university. The professors, as well as students, are mingled and bonded together. I completely got immersed in it and enjoyed the whole process.
What is your best memory from attending school here?
The overall journey with IIMU has been an amazing experience in itself. I have made the memories and the best memory I can remind myself is of walking out of the room and surrounded by a bunch of students. I do not have to place any extra efforts to talk to people around the campus. Every time I walk out of my room I watched students engaged in brainstorming sessions and people together bound by shared interests. I will always remember this family feeling.
Which is your favorite place in Udaipur and why?
Badi lake is my favourite place in Udaipur. I enjoy the view of sunset and backside mountains surrounding the Badi lake while trekking. I also feel a sense of peace every time I visit Badi lake.