In the rapidly changing digital business world companies are looking for digital ready managers. IIM Udaipur's One-Year MBA in Digital Enterprise Management enables working professionals to utilize digital technologies for efficient digital enterprise management. The program also enhances careers and opens entrepreneurial opportunities in the digital domain. To prepare the students to face the emerging digital world's challenges, the course curriculum includes a live project providing a practical experience. Working on a healthcare AI live project, Roshan Jaiswal, a current DEM batch student shared his views below.
1. Please provide an overview of the project. What is the problem that you are trying to solve?
The project deals with extracting essential data from raw medical records and uses the extracted data to predict the patients' diagnosis. It will be beneficial in areas where doctors are hard to find. A machine could input the patient's symptoms and give as output the diagnosis so that the patient knows what disease the patient is suffering from.
2. What has been your most significant learning from the project so far?
The most significant learning from the project is how the medical industry works, its shortcomings, and how we can help the industry with technology and analytics.
3. Please share how the live project is helping you.
I can apply the theoretical knowledge I gained in my Artificial Intelligence and Analytics courses to a real-life problem. I am getting to use my business knowledge into developing a solution and understand how this solution will be helpful.
4. How is it different from your previous professional experience?
I had been working as a software developer. I was given a task, and I had to perform itThe study included application development and maintenance. I did not think if it was the best available solution, whether the answer could have been better or not. Here, I am given a problem statement – I need to research and understand the industry, develop the best possible solution using my business acumen, understand what problems I am solving and come up with the best possible solution.
5. How is a live project preparing you for the industry?
Live project is helping me apply my learnings from different courses in real business situations. It is also helping me understand the importance of leadership, teamwork, time management and project management.
About the Author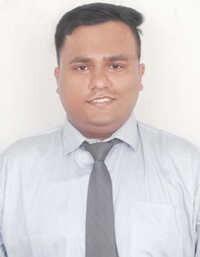 Roshan is an MBA student of the One-Year MBA in Digital Enterprise Management Batch 2020-21. He has an experience of 4.6 years in the IT industry. He aspires to be a Technology Consultant. He loves travelling and playing chess and cricket. You can connect with him on LinkedIn