The wheels of the economy move all around us, right from our first sip of morning coffee to the social media advertisements at the end of the night. When it comes to a discipline which has a significant influence on our lives, finance has to head the list. An MBA graduate program with a major in finance has a plethora of opportunities available. All one needs is to catch it. There exists an exciting career in financial institutions, consultancies and banks. One can get into the most sought after finance job roles like investment banking. Finance job roles are not just confined to investment banking, there are multiple avenues that have a robust analytics and sales function.
A number of finance job roles which an individual can pursue post an MBA graduate program can be broadly classified as,
Banking, Financial Services and Insurance (BFSI) Sales
Corporate Finance
Risk Management
Equity Research
Business Finance
1. BFSI Sales
This role is a combination of sales and finance. It includes providing solutions to financial needs of the customer, from loans to insurance on the retail side and forex to working capital for the corporate. Financial advisor's role demands analyzing financial statements to assess the creditworthiness and design client-specific offerings based on the size of the account. They also develop healthy and meaningful relationships with clients leading to the growth of wallet share. A professional working on the BFSI sales role needs to work with distribution channels to meet sales targets, provide continuous feedback to the marketing team about product features and achieve set targets in disbursements of assets. The initial designation given is of a Wealth Advisor or Relationship Manager. All the leading banks and financial services institutions have a BFSI sales role, and it is also the most common finance job role for the MBA graduate program degree-holders.
2. Corporate Finance
The role generally requires working in the CFO's office or team. Day to day activities involve preparing and checking financial statements and annual reports, working capital management, budgeting and forecasting. An individual is required to be dealing with banks for short and long term financing, engaging with the investor community, working with the auditors, solving compliance queries, evaluating various investment and M&A opportunities. The designation awarded is generally analyst and roles are offered by CFO offices of large companies and conglomerates.
3. Risk Management
The role entails working in an advisory capacity to clients. It includes evaluations of all forms of risks (financial, systemic, customer, market etc.) for the client's business. The role further includes building and maintaining a model that could capture and assess risks, introduce automation and process improvement for better risk reporting, identify new risks and introduce them in the existing models. The designations given are generally Analyst or Associate. The role of financial advisor is offered by back offices of global banks (SocGen, Goldman, DB etc.). Consulting firms such as KPMG, EY also offer positions on similar lines.
4. Equity Research
It is an entry-level role for all investment banking functions – trading, M&A, portfolio management. It requires conducting the valuation of securities using various techniques, writing crisp, clear reports that teams can use to make decisions, building models that could be updated with market changes and taking meetings with a critical company personnel and attending investor calls.
5. Business Finance
Financial advisor's role demands analysis of various aspects of business from an economic perspective. They also support process improvement opportunities, develop plans and strategize to maximize Profit & Loss gains. Initially, the designation given is of Analyst and provides an opportunity to work with business leaders in almost any organization.
All of this doesn't come naturally but can be learned and inculcated in yourself. Pursuing an MBA in Finance will enhance your knowledge about financial skills and business ideas to transform your career. Some of the courses taught in MBA in Finance and Accounting from Indian Institute of Management Udaipur include Advanced Derivatives Applications, Banking, Financial Markets and Systems, Corporate Valuation, Risk Management and Strategic Financial Management. After pursuing your MBA graduate program, job opportunities will open up in many avenues including banking, corporate finance sector, investment services and real estate.
About the Author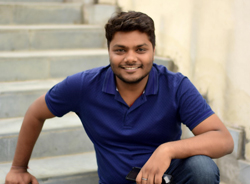 Siddhant Saumya is an MBA student of the two-year management program at the Indian Institute of Management Udaipur. He has an experience of 48 months working with Amdocs and Ericsson, serving major telecom companies worldwide. An excellent conversationalist and student who is in pursuit of the best solutions for business problems prevalent today. You can connect with Siddhant on LinkedIn