At last the time has come. In a little over a week now, no one will ask the guard in LAW Hostel for music room keys, no one will crib about someone drinking some leftover Coke in MDS fridge and there will be no frantic calls to ST Hostel asking "Is the Printer working?" How do you explain the feeling of leaving the rented place you grew up in for a house of your own? It takes so much to make homes of houses. Last one and a half years, I grew into someone else here. As the day of shifting inches closer, there is excitement, slightly soured with very poignant vivid memories of walking into this campus the very first time. The academic block – pristine and beautiful. A few days ago, it was almost hard to believe something better awaited a few kilometers away and I involuntarily looked at the reception area where a familiar old face smiled back – would good old Tiwari ji be shifting with us?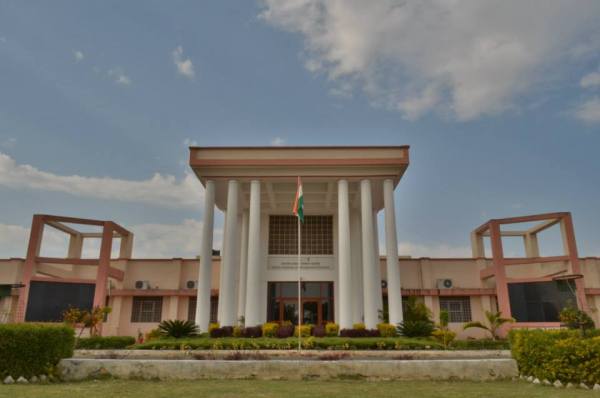 Soon the library was packed off, and classrooms were renamed. We gradually got used to going to Balicha for classes. But our hostels were still the same. Home still meant sitting on that return bus and getting back to the familiar MLSU. Soon, it won't. PGP 15 and 16 are all set to make Balicha their home. Rooms are ready, days are locked in and it's time to embrace the new fully!
MLSU Campus– was the place we touched our dreams the first time but it's not going to be the nest we fly out of. It's always going to be the place we forged friendships as strong as swords, and yet not going to be the place we bid goodbye to the final days of being a student. We are not going to be throwing our caps up in the air in front of the Polymer Science building. Yet we are going to visit this place once – away from curious eyes, to say a goodbye before we bade farewell to Rajasthan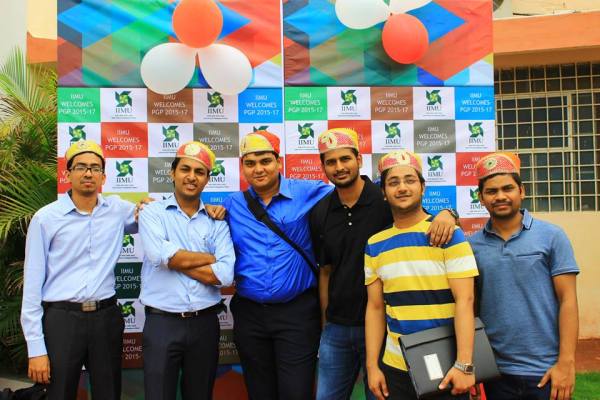 Very soon, these hostels would stop being known as IIM Hostels. The courier guy will wonder what went wrong. Did all the online shopping just stop? MLSU – the choice that no one made yet everyone loved making. The bike rides would not happen in Balicha but walks in the rain still would. MLSU was the cocoon of comfort where we gradually woke up to the business culture. Yet it would not be the place where we blend in the corporate life, one final time.
MLSU has these grounds which never were ours but have tasted our sweat and blood during games and events. We have ran through the cricket field many times to dash into class last minute, and have shouted ourselves hoarse during Audacity 16' in these very grounds. Every afternoon, a familiar mail from a familiar name entered the mailbox 'Football at 5. NNTO'. Everybody knew the venue. It will take a little while to know our way around the huge campus, but then again as said by JRR Tolkein, 'Not all who wander are lost'.
In a little over a week, the LAW quadrangle would start to gather some moss, and vibrant memories of a hundred laughing faces singing on Karoake night, dancing on a hundred lively parties and planting trees one sultry afternoon. The trees, they will grow – the people will not see them in a long time. This is the place we had our photoshoots during Eid, and Dandiya nights and the color drenched Holi mornings !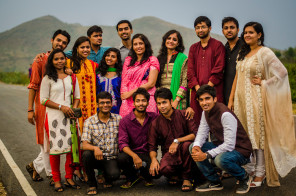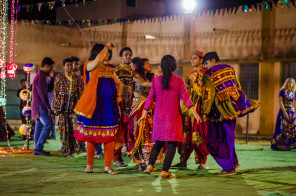 There will be cobwebs in that huge common room in MDS where serious discussions ensued and club inductions took place. Our constitution was drafted somewhere in these hostels. The common rooms saw meetings and master plans for fests, and a hundred arguments regarding policies and structures.
There will be no arguments over who gets to play next in the badminton court. Suddenly, after dinner, the stretch between LAW and ST will be empty, resonating with just sound of Crickets. The Nilgai and the imaginary Panther would be very lonely indeed!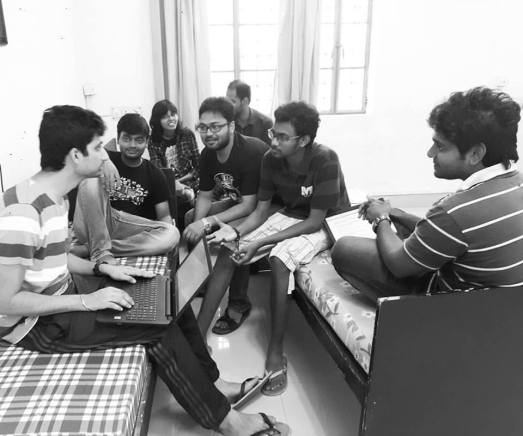 There are things many of us never did in MLSU which we could have. Some of us never climbed those hillocks we see from the hostels. Some never went to the roofs to see the sunset, sparkling and clear, bursting into a brilliant orange hue against a devastatingly beautiful blue background. Some of us never tried Himmat Bhai's Chai, Some never walked the beautiful MLSU lanes strewn with leaves and dried flowers. Some didn't discover all the exits out of this campus and some lazy bones have never taken that long walk from Campus gate to Hostels on foot. MLSU will always be the place where we discovered ourselves and each other, but not the place where we let the world discover the renewed us.
It will be the safe haven where we gave our first presentation but not the podium where we take our final bow. Again, ask a child what it feels like to leave a rented home – the locality, the parks, the grocery shops and the familiar faces. Ask a child how it would feel to live in a place where dream touches reality and nestled in the heart of mountains, he gets to build a kingdom. He would be enticed and he would be confused. With tear in one eye and a smile in the other, that is how we would say goodbye to MLSU.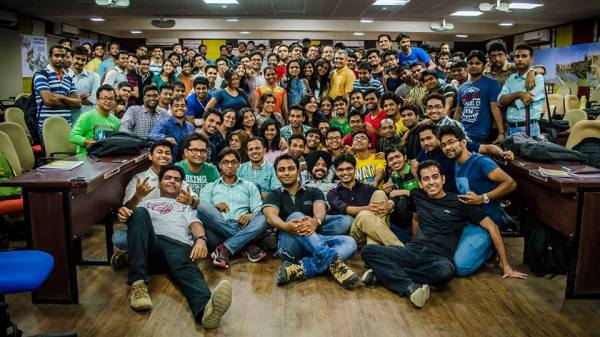 Written by – Rajashree Banerjee, PGP 2015-17
For reading more about us, continue to follow our blog iimuchronicles.wordpress.com or visit us at our official website iimu.ac.in .