It was the sixth day of April, a scorching hot afternoon when I opened my email account to check a new mail notification. 'Okay! It must be another interview call.' But the mail seemed more like an offer letter. 'Let me read it again – "Congratulations! The Indian Institute of Management, Udaipur (IIMU) is pleased to offer you an admission to the Fellowship Program in Management (FPM) in the Marketing Area." It took me another three readings before I could finally call my friends and family to announce that I had been selected for the Fellowship Program at one of the most prestigious institutions of India.
Thrilled to the core, delighted to the brim of tears, and screaming with joy I entered my house later that evening and ran into my father's open arms. His face was flushed with sheer pride. At the other corner of the room, stood my mother relishing the sight, and gleaming with joy. My friends had reached my place before I did. They were rejoicing, their faces elated! That moment, the realization struck. I was going to be devoid of this shelter, this warmth, for the next many years. The classroom next day felt so dear; the disturbing backbenchers, seemed to be just a bit naughty, and I realized I loved this role, this job, this place.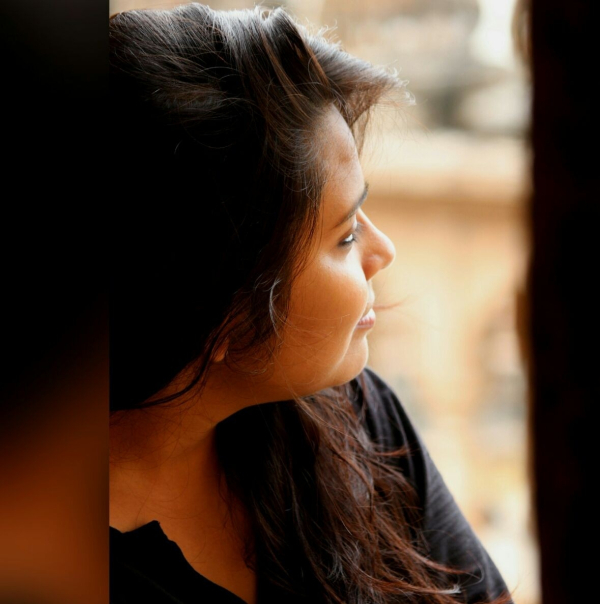 "Courage" was what it took me to sign up for this new journey. After six years of being on the other side of the table, it took every ounce of strength I had, to step back into the shoes of a student. After all, I had to make this journey alone. First time in all these years I had to get out of the comfort of my home. En route to the destination I aspired for, I had to take this leap and leave my closely knit life behind. And I did take the leap.
It took me two good days to sheepishly enter the office of my department head and break the news to her. Even before I could complete my sentence, I saw her standing at her place with a big smile and a hand extended towards me to congratulate me. I knew I had done something right in all these years. I knew I was heading towards something right for sure. A month later, I started my journey from "The City of Nawabs" to "The City of Lakes".
Being a girl born and brought up in a joint family with conservative values, it was the rebel in me, and the mettle in my parents which allowed me to make my career choices freely. I graduated in Mass-Communication and joined HT Media Ltd. as an intern and as a feature writer post internship for a few months. It was during this short stint with the leading daily when I discovered my interest towards brands and businesses. I worked towards it and post-graduated with Marketing as my specialization.
Getting associated with the students as a lecturer just after completing my masters was a challenge, and often I had to stand in front of the students much senior to me in age and experience. Even with all the research and preparation, the ever inquisitive students made me question my command over the subjects I was teaching. The tenure of those six years made me realize that the role of an academician is that of a student first and then of a teacher. A teacher is not only required to know the subject to be taught but is supposed to have the zeal to learn progressively inside and outside the realms of the classroom. With an aspiration to excel in the world of academia, I wanted to make full use of every opportunity to become an able mentor to at least a few. The Fellowship Program in Management at IIM Udaipur was that one opportunity, and I decided to go for it.
The odyssey has just begun; I am just starting to learn. But this place, I am already in love with it. I am a student again, and I am learning to learn. The life here is a new challenge every day. But this we will talk about sometime later. As of now, I am on the road to living my dreams, and when I look back, I feel happy to see the distance I have traversed so far.