Live Puppets – SIG (Special Interest Group) of Indian Institute of Management Udaipur is a platform for people who are passionate for drama and also for those who want to spread drama culture in the campus (yes, one need not be a dramatist to become a part of this group!). Drama is an art of expression which has an intention to bring the change through entertainment. Live Puppets prides in itself not only through its performances but also by encouraging fellow students to bring out their hidden talent and passion.
Street Play
Street play is one of the easiest ways to connect with people and spread awareness. This event was conducted as a part of Solaris – The management fest of IIMU. The event saw participation not only from the members of Live Puppets but also from many students of the community. The theme for this year's street play was 'Clean India Green India' and helped in spreading awareness among the society about the importance of keeping a clean and healthy environment.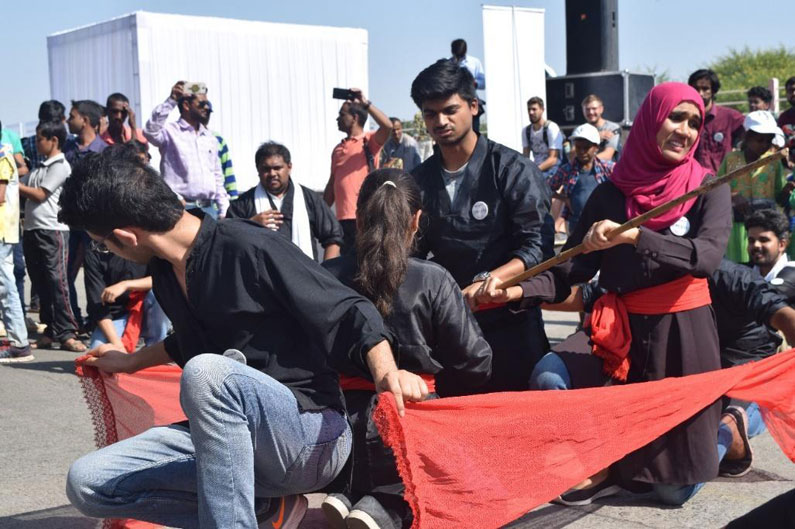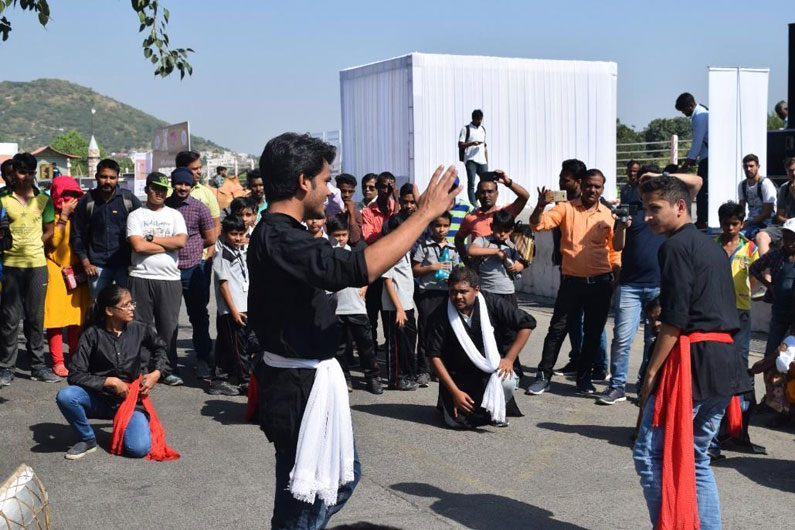 Street Play
The team organized multiple dramatics events happening during the cultural fest of the college, Audacity 2019. The major events organized included Street Play, MIME and Dumb Charades. The team coordinated with the Audacity team in finalising the rules and regulations for the competitions. Finalisation of the participants, duration of the event, SPOCS for each event, Prizes and Coordination with the judges was done by the Live Puppets team. These fun filled events saw multiple
Dumb Charades
All work and no play makes jack a dull boy and is not good for the soul. To avoid this, Live Puppets organizes some fun activities for the students of the IIMU community. This year we organized dumb charades and not in the old way but with a new twist. The participants were asked to act and guess famous dialogues and not just movie names. The event saw participation in huge numbers, and everyone had a blast out of their routine life.
Stand-up Comedy and The Whispering Challenge
Another event organised by Live Puppets for a fun and tension buster night of the IIMU community was 'Stand-up comedy' followed by 'The whispering Challenge'. The event saw enthusiastic performance and appreciation from the entire community.
Stage Play
Theatre is a mirror – A sharp reflection of society. The main event of Live Puppets found the performance of Stage Play on Flashback – Alumni meet for IIMU. The play found participation not only from the members of the club but also from non-members of the IIMU community as well. This years' play was a farcical representation of the life of a young man reluctant to pursue his family business.