Live Puppets – SIG (Special Interest Group) of Indian Institute of Management Udaipur is a platform for people who are passionate about drama and also for those who want to spread drama culture on the campus (yes, one need not be a dramatist to become a part of this group).
Drama is an art of expression which has an intention to bring change through entertainment, and Live Puppets prides itself not only through its performances but also by encouraging fellow students to bring out their hidden talent and passion.
Stage Play – Flashback 2020
Theatre is a mirror – A sharp reflection of society. For the main event, Live Puppets performed a Stage Play at Flashback, the Alumni meet for IIMU. The play saw participation not only from the club members but also from non-members of the IIMU community. This year's act was a satirical and humor-filled representation of women's' hardships and struggles due to our society's immoral customs on millennial women. The play leads the audience to a parallel world where men and women have switched places, converging on women's social differentiation in the male-dominated Indian society.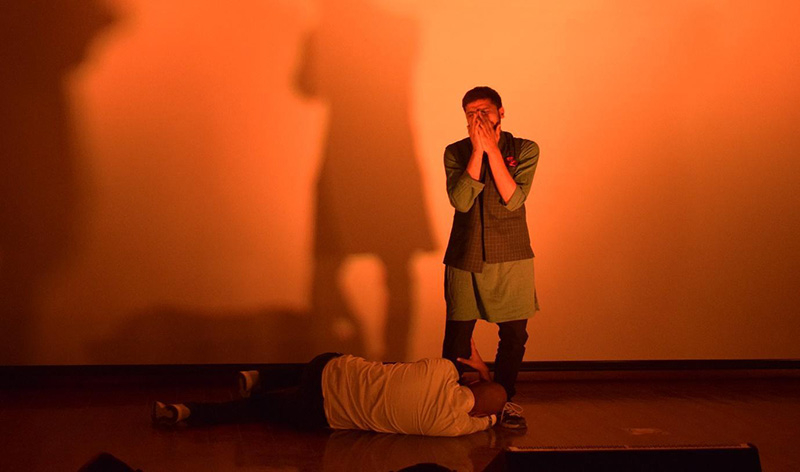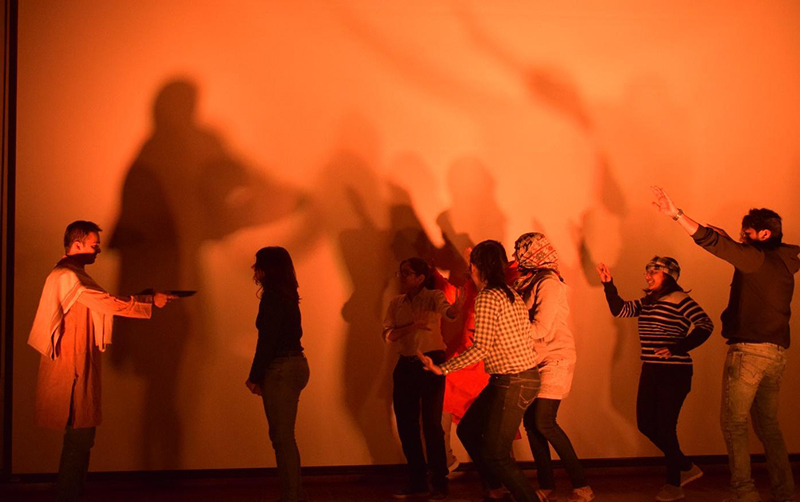 Theatre Events – Audacity 2020
Live Puppets held multiple theatrical events for the Cultural fest of the IIM Udaipur, Audacity 2020. In coordination with the Audacity team, team LP came up with three events comprising of on-stage, off-stage, and interactive competitions and through the SPOC assigned to the event, the Finalization of the participants, duration of the event, Prizes, and Coordination with the judges were lined up.
The events organized were as follows:
Rangmanch – A Stage Play Contest for IIMU, by IIMU
Dhakad – Experience the intense competition of a Street Play Battle
Filmy Buzz – A classic Game Dumb Charades, it doesn't get better than this!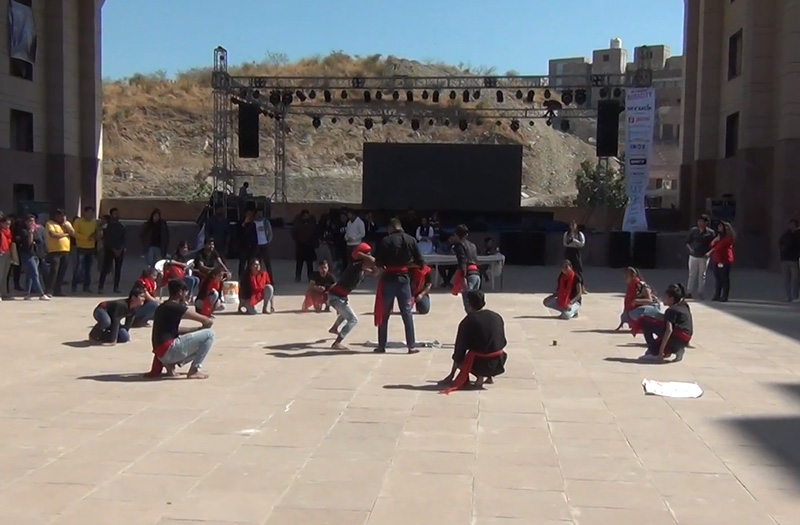 Stage Play - Inquizition 2019
Theatre is regarded as the greatest of all art forms, the most immediate way in which a human being can share with another the sense of what it is to be a human being. Live Puppets performed for Inquizition, the pre-event of Solaris 2019, the Annual Management Fest of IIM Udaipur. The genre of the play was motivational, inspiring people to do some self-reflection and cultivate strong willpower to pursue their dreams and life goals, which was highly appealing to our audience, comprising mainly of school students and their guardians.