We live in a fast-changing world where technologies are disrupting industry practices by pursuing large-scale change efforts to keep up with competitors. Digital enterprise management ensures business transformation with high-quality, security and pace. This article will brief you about the components of digital enterprise management step-by-step. Organizations can achieve effective digital enterprise management by implementing the following methods,
Driving organizational agility
Addressing change management
Implementing innovation labs
Organizations should concentrate on their people, community and processes to drive agility. Decision-makers should focus on producing and sustaining catalyst leadership, continuous learning, open collaboration, adaptable governance and searching for information and creativity. Under the five pillars outlined above, agility can help ensure that transition is perceived as an opportunity to disrupt and can be controlled. Employees will begin to feel like they can openly learn, develop and share their knowledge by having transparent communication and a continuous learning culture. Agile employees are the engine behind some of today's most innovative, fast-moving businesses.
Organization Change Management (OCM) directs how an organization plans, equips and supports individuals to effectively implement change to drive organizational progress. OCM presents a systematic method to help people transition from their current states to potential states. OCM aims to reduce the possibility that the organization will oppose implementing new technology or systems. OCM can be accomplished by promoting and raising awareness of the new approach, understanding its advantages and functionality, educating new users on using the latest technologies appropriately, recognizing and mitigating resistance, tracking and assessing the process change management.
Innovation is a modern approach with the potential to drive impact and performance in a transformative way. If the solution meets three requirements, i.e., a beneficial solution – one that the consumers need, a viable solution based on the strengths of organizations' existing organizational capabilities and a successful resolution with a sustainable business model, innovation is feasible. To foster a culture of creativity, companies need to ensure that the whole business is involved, measurable results are given, imagination is allowed, and employees are consistent with strategy.
To keep businesses from disintegrating, the concept of digital enterprise management is becoming less of an option and more of a necessity. With the need to get into a digital bliss and bringing all the elements together for the new digital consumer, IIM MBA courses allow you to develop managerial skills for the digital world. The one-year digital enterprise management course at IIM Udaipur introduces professionals to managing concepts and leadership styles required in digital environments.
About the Author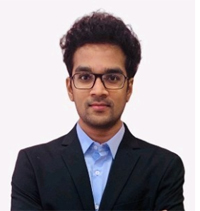 Akhil is an MBA student of the Digital Enterprise Management batch. He has an experience of 4 years in the IT Industry. He aspires to be a Technical consultant. He is a state level badminton player and loves to dance. In his spare time, he likes to watch documentaries on space exploration and is a huge fan of Elon Musk. You can connect with him on LinkedIn