What is Digital Project Management?
Digital project management is defined as accomplishing project activities in digital workspaces and achieving project goals by leveraging knowledge, skills and techniques. In typical project management, you could prefix "in digital spaces" to the end of the definition and call it digital project management.
To become a successful digital project Manager, the skills needed are,
Communication skills
Data analysis and critical thinking
Using project management methodologies
Communication Skills
With any area of life or work, communication in project management is critical. There are several advantages to digital communication,
It is fast and affordable
You do not have to be in the same place (or even the same time zone) to have a discussion
It is easy to retrieve a copy of correspondence for future reference
During my one-year MBA in Digital Enterprise Management (DEM) at IIM Udaipur, I got the opportunity to excel in communication skills with Business Storytelling, Managerial Oral Communication and Written Managerial Communication courses.
Data Analysis and Critical Thinking
One of the project manager's essential tasks is assessing the project's health at any point. The digital project managers are responsible for collecting data based on carefully-determined Key Performance Indicators (KPIs) and analyzing them to measure project progress. A manager must also look beyond the numbers to consider causes and effects and to anticipate possible challenges and solutions. In the Volatility, Uncertainty, Complexity and Ambiguity (VUCA) world, where everything is based on data, data analysis becomes essential. As a DEM student, I learned how to analyze the data with R and Python tools. The Advance Analytics course in digital enterprise management has helped me learn data analysis and make essential data decisions.
Using Project Management Methodologies
Project management methodologies become crucial to run any project. For effective digital project management, a few of the most popular project management methodologies are mentioned-below,
Agile Methodologies
Kanban
Scrum
These project management methodologies are popular in the industry. These methods help many organizations run the projects effectively and increase client satisfaction by providing small outcomes from the project delivery's initial days. IIM Udaipur's one-year DEM program has made me learn and practice all these methodologies with Agile & DevOps Course directly from Industry professionals. These project management methodologies have helped me to be industry-ready once I graduate from the IIM.
With the right set of project management methodologies and skills, all projects are set up for success right from the beginning. The digital project manager can also learn these skills by enrolling in the IIM one year courses introducing candidates to management concepts into digital enterprise project management. Apply now.
About the Author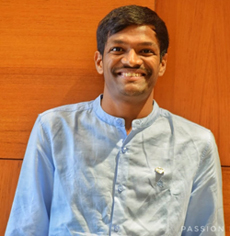 Venkatesh Kumar Videla is an MBA student of one-year of Digital Enterprise Management program at IIM Udaipur. He has work experience of 51 months working with TCS for BFSI client Bank of America. He aspires to be a Product Manager. He is also a Toastmaster, received Competent Communicator and Advance Leadership Bronze Certifications from Toastmasters International. In his spare time, He likes to watch web series and read about current affairs. You can connect with him on LinkedIn