With the ever dynamic admission scenario at different business schools and the myriad range of criteria surrounding them, a question which is sure to flood an aspirant's mind is, whether it is sensible to pursue MBA just after graduation, or is it better to wait for a while and have some work experience under one's belt?
The answer to this question, like most others, is again subjective and needs to be decided on a case-by-case basis. However, some points which can help make a sound decision, are:
Admissions

Most business schools do have some weightage allotted to the number of months of work experience, in different levels of their admission procedure, and hence aspirants with work experience have the upper hand in securing a seat. However, there is an optimum level of work experience, ranging between 20-30 months which bags the most points. If you have work experience less or more than the respective limit (depending on the institute), you are at a disadvantage in gaining those points allotted to work experience.

Therefore, considering the admission criterion, your chances of landing at a B-school would be better if you do MBA after work experience, and not pursue MBA after graduation. Also, if you are thinking to pursue MBA after graduation in arts or MBA after graduation in commerce, you'd again get an added advantage when it comes to the points in the admission procedure. Hence, considering the admission criterion, it would make sense to pursue MBA after graduation in commerce or MBA after graduation in arts since the work experience points can be compensated here.

The Classroom Learning

The pedagogy followed in an MBA classroom is majorly a case based one wherein you learn by analyzing and solving case studies. It could be an advantage to the students with work experience for they might be able to relate to the discussions better, having experienced similar scenarios and problems at their workplace.

However, it would be easier for people who have just graduated to prepare diligently for the classes and show up since they are in the habit of having a student's lifestyle which is generally a long forgone concept for working professionals. Hence, whether you pursue MBA after graduation or wait a little while and choose to pursue MBA after work experience, both will come with their pros and cons when it comes to your leaning in the classroom.

The Clubs/Committees

Some of the MBA campuses are student run and whatever committee you get in, you inevitably have to work in a team. This is comparatively easier for people with work experience since they have worked in teams before and also know how to handle conflict situations. Nevertheless, it could be an excellent leaning opportunity for just-out-of-college graduates to learn not only from the group but from their peers individually.

Placements

When it comes to placements, different companies have different criteria, with some preferring fresh graduates over people with experience and vice versa. Firms hiring for marketing roles generally prefer fresh graduates, while firms hiring for the HR domain prefer experienced individuals. Though there exists no rule of thumb, yet a work experience of around two years is considered optimum when it comes to placements.

The Trade-off

The right time to pursue MBA should be decided by the individual based on his/her current situation in life and what can he/she extract out of it. If a person has landed a great job right after graduation which can enhance his/her skills, then probably he/she should pursue that for a couple of years before diving into the sea of MBA. However, if MBA is the best option out of the available ones right after graduation, it is again not wrong to go for it.

MBA After a Long Work Experience

MBA is generally known to add value. However, if a person has a work experience of let's say over 4-5 years, the course might not be able to provide him/her the output he/she is seeking. In this case, i.e., when you are thinking pursuing MBA after four years of experience or maybe MBA after five years of experience,it is best to go for a one year executive MBA which is provided by a lot of business schools. It would add much more value than a regular two year program can if you choose to pursue executive MBA after 4-5 years of experience. There are specialized one year executive MBAs in different fields like supply chain management, digital enterprise management and more.
Bottom line
There can be no thumb rule as to when one should pursue MBA. It's a choice one needs to make based on one's circumstances and goals. Your past does have some effect, but it will majorly be the output you extract out of those two years at a b-school, which will determine the value of an MBA for you. Choose wisely!
About the Author: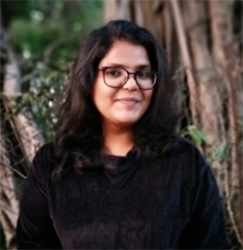 A student at Indian Institute of Management Udaipur's MBA batch of 2021, Nandini has formerly had trysts with engineering, corporate, and development sector. Often found ruminating during the day and stargazing at nights, she is on an incessant pursuit to unsheathe the 'extra' from her 'ordinary'. You can connect with her on LinkedIn