MBA is always the hottest career option for aspirants in India and abroad, and Marketing is one of the most desired specializations that an MBA degree offers. But with the advent of the digital era, many organizations are getting transformed. Digital Marketing is one of the trending specialties that is ruling the world in place of traditional marketing. With the rising popularity of digital marketing, MBA in digital marketing scope is quite positive. Most of us are on social media nowadays, so targeting your business customers through online media is also a proficient way to generate leads.
MBA in digital marketing scope in India is also bright. Many business processes and companies have their online presence, and we can connect with clients through online portals. Let's go back to a few years. There wasn't any Amazon, Flipkart or Bigbasket. There was no such advent of e-commerce in our country. For shopping, we visited physical retail outlets and grocery shops. We never thought that something like Grofers or Bigbasket would disrupt the market. It is quite evident that digital has brought many conveniences in our life and has eased many processes. The efficient management of digital marketing practices is required, so an MBA in digital marketing scope has a great future ahead in both India and abroad.
Many schools in India and abroad have started offering MBA programs in Digital Marketing. MBA in digital business is now one of the most sought-after courses as business processes are transforming to digital, and there is a massive crowd in social media from which we can target and connect potential customers.
MBA in digital marketing scope in India is very promising for a bright career, and a few of the courses under this program are:
Web and Social Media Analytics
Advertising communication
B2B e-marketing and Social Media Marketing
Marketing Analytics
Marketing Management and a lot more
Few of the career options that one can expect post completion of MBA in Digital Marketing is:
Digital Marketing Manager
Advertising Manager
Social Media Manager
Digital Consultant-Marketing etc.
The future of Digital Marketers is bright, and an MBA in Digital Marketing scope in India looks promising as the world is becoming digital day by day. One can also expect to grow in the Digital marketing industry to a senior position with proper skills and experience.
MBA digital business will laBrand Manager and you a lucrative career in the future. IIM Udaipur's Digital Enterprise Management (DEM) program is the first-ever MBA program in India, focusing on Digital Enterprise Management. The program is structured around five pillars: Fundamentals of Business Management, Management of Digital Enterprise, Data Analytics and Technology Management, Digital Industry practices, and Solving Business Problems. This one-year program provides candidates with an in-depth knowledge of management fundamentals and exposure to data for decision making.
About the Author: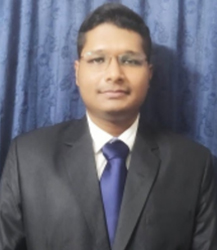 Arijit is a student of one year MBA DEM programme in IIM Udaipur.He has more than 5 years of experience in Tech Consulting and IT service.He is enthusiastic about Digital transformation strategies and aspire to be a management consultant in a top tier consulting firms.Arijit is also an author.His two novels are highly rated on online portals and he is looking forward to publish his 3rd novel. You can connect with him on LinkedIn