Once during an interview, I was asked, "So, Aditya, you say that you saw significant issues in the technical and commercial techniques utilized in your previous organizations, which made you do your MBA to correct those in the future. So now if I send you back, what changes will you bring about?"
At an interview table, you hardly get time to evaluate your thought process to answer a question. But honestly, I was working every day for 15 months, to answer the question which motivated me to study further after around seven years in the industry.
Offshore Engineering, Procurement, and Construction (EPC) Industry consists of companies that are experienced campaigners following high safety standards and are primarily driven by professionals who are dynamic, versatile and can perform high risk (based on capital and safety) tasks diligently. To answer the question mentioned above from my interviewer, it would be easier first to explain the major processes involved in an EPC company through this diagram: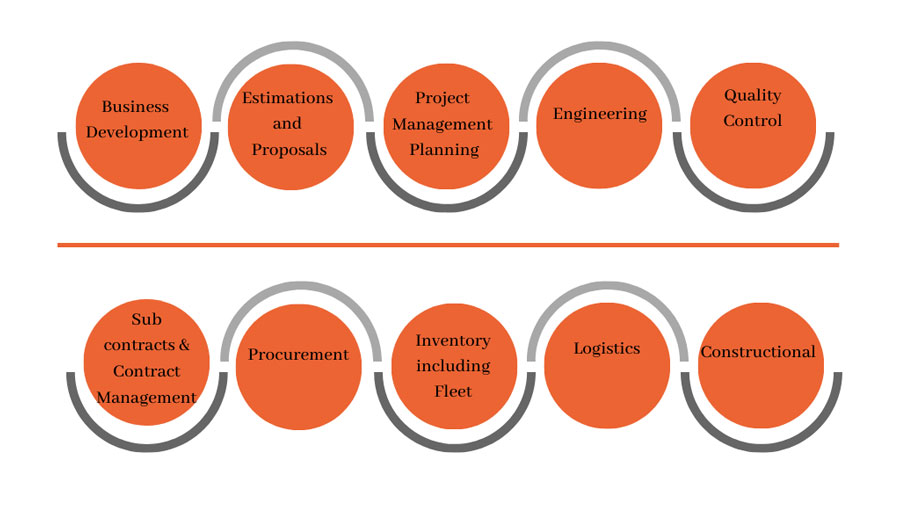 Now I would try to assess some of the processes mentioned in the chart in this article and suggest technical and business architectural changes, which shall be based on the studies I did in my Master's programs:
Business Development
Generally, in an EPC Company, this process is primarily done based on word of mouth advertisement and finding suitable tenders through tenders posted online.
Technical Requirements Suggested:

The organization should have technical capabilities of machine learning linked with their systems for searching keywords such as – tenders, proposals, etc on bidding sites which shall enable BD teams to react swiftly and apply for those tenders.

Business Requirements Suggested:

EPC contractor industry is very competitive and poses a substantial entry barrier for new entrants. However, incumbents should utilize its leverage and develop a sales force to have reinforced and reminder sales advertisements. Furthermore, business relationships are an 'Asset,' so networking should be done regularly with the clients to develop trust with them. Campaign videos, brochures and advertisements on famous offshore magazines are some other examples of marketing campaigns that can be utilized for this purpose.
Estimation, Proposals and Project Planning
The current process is usually driven by the study of the bid documents received from the client and, based on the same, commercial and technical feedback is taken from experienced departments. However, there are Pros and Cons to this methodology.
Pros: Inputs taken directly from experienced professionals lead to precision in submissions.
Cons: It is a time-consuming activity rendering scattered records. Because of these scattered records, bid engineers may miss out on bid activities mentioned in the Bid documents leading to commercial implications later in the project.
Technical Requirements Suggested:
Machine Learning: Machine learning capabilities that search keywords, including special requirements, in the E-bids, are required. These capabilities lead to more precision, and lesser chances of Bid misses.
Big Data: Capturing, visualization and utilization of big data based on sites mentioned in bid documents and data from previous bids should be utilized in the bidding process, thereby increasing efficiency. Data can be costs of the process, time value of activities, human resource requirements, duration of activities, materials required etc.
IoT: Simulation of construction activities involved in the project based on bid documents is required for easy comprehension of construction tasks
Blockchain Technology: It is a critical component to safeguard the commercial data included in the project
Business Requirements Suggested:
Workforce to maintain the data initially, then handing over the data to a secure Enterprise Resource Planning (ERP) software system for better results is required. Furthermore, it is vital for top management to understand the importance of technology and to implement this critical function in the estimation and bidding process. Hence, implementation of technology should be set as an essential parameter (or as a KPI) for all departments by the management.
Engineering
Technical Requirements Suggested:

Implementation of an ERP system in this process will help in eradicating duplicity in documents and save precious time for the department.
Subcontracts, Procurement and Logistics
This department has the capability to save expensive costs in the process of procurement or handling subcontracts. Although there are ERP systems in place in most companies, however, in most cases, the details of materials are not updated with the current market price, leading to higher price quotations from vendors.
Technical Requirements Suggested:
A robust ERP system that updates product details according to the current market price diligently
An updated database of vendors in the market that also denotes various estimated prices including real-time logistics, taxation, storage and manufacturing/renting charges for better cost control and resource management
The contract should be managed in a searchable repository with the company, for easy tracking and facility of auto-renewal for long term indirect procurement contracts
Facility for automatic purchase order (PO) and invoice generation and validation respectively
Business Requirements Suggested:
On issues requiring 'make' vs 'buy' arguments, the management should vehemently check all the prices involved in the long-term requirement of the material
For items that are required periodically and do not alter immediate process if not available instantaneously – their sourcing contract should be given to vendors that have high lead time in their logistics. However, this decision should be taken utilizing proper risk management techniques.
Procurement can drive savings by contractually binding suppliers to give required items at a stipulated time and discount
Purchasing from agreed catalogues – assuring quality and maintaining standards
Consolidating suppliers and deliveries – by aligning logistics according to the network of suppliers in the logistical route, thereby making savings in the delivery charges
Reviewing bid specifications and checking whether any specification could be relaxed with an item of better quality and low price
Linking the purchase system to inventory and accounting systems for better visibility and control
Companies should also have a pool of suppliers to manage risk pooling at the time of adversity. Furthermore, higher orders from one supplier lead to better discounts.
Companies should indulge in developing better relations with the suppliers and invite them to formal/informal meetings. This will foster trust among the suppliers and thus lead to better payment terms/discounts considering the high value of the relationship
Although I have discussed limited and basic information, which I consider highly necessary in an EPC organization, it is the realization of top management to give value to technology and utilize digitization processes as much as they could to create value for their organization. In addition to the above, it is needless to say that 'relationships' – both with clients and with vendors – in the EPC environment are highly valuable. Thus, management should work on its longevity and treat the same as an asset.
About the Author: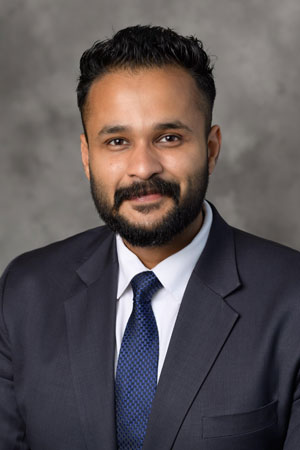 Aditya is an Operations and SCM professional with almost seven years of experience in the energy industry working with clients such as ONGC, British Gas and Saudi Aramco. He recently completed his MBA from IIM Udaipur and MS from Purdue University specializing in Global Supply Chain Management. He is an avid reader and blogging enthusiast. You can connect with him on LinkedIn