Option 1 offers one entire semester at Purdue University in the United States with a focus on global supply chain perspectives.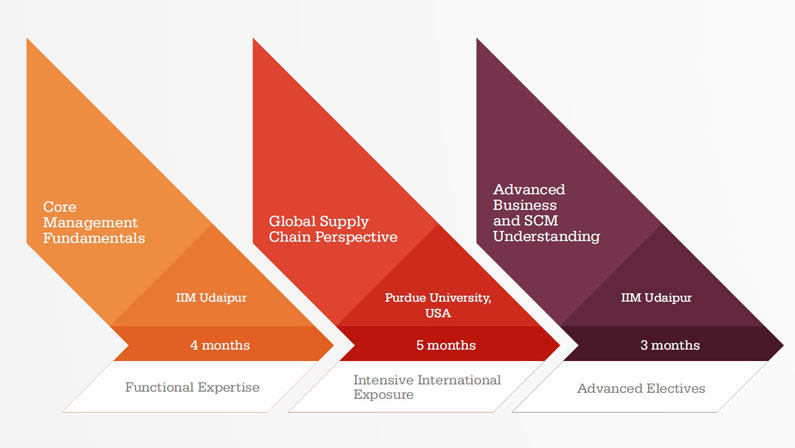 Option 2 takes place entirely in India, with a focus on supply chain management and a two-week international component abroad.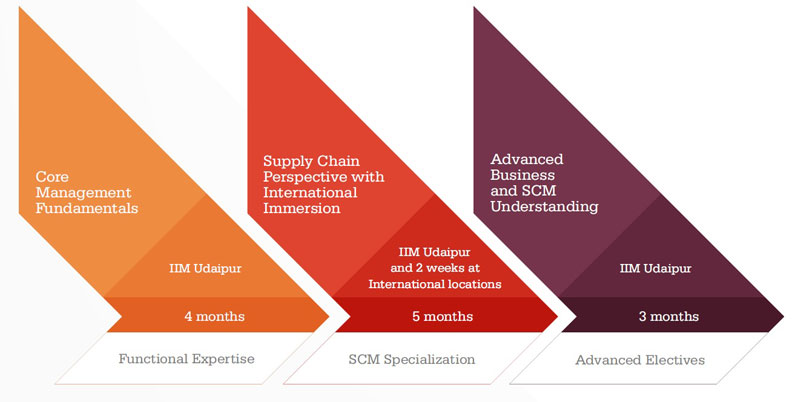 This is a full-time residential program and admission is through the GMAT/GRE. Students start the program in April of the first year and graduate in March of the following year.
While the course provides a thorough grounding in management fundamentals, it is the only one year MBA that offers an intensive specialization in Supply Chain Management.
Unlike other one year programs which include a short international component, IIM Udaipur offers the option of a full semester of five months at Purdue University where students have access to world-class faculty and facilities with a chance to learn and work with students from all parts of the world.
This program offers a similar range of electives, demands equal academic rigor and uses the same grading criteria as a two year MBA. It is designed specifically for students with diverse and extensive work experience of 3 years. Their experience is integrated into all aspects of the program including coursework, projects, and company interactions.
Apply Now
Download Brochure