Application PortalDOWNLOAD BROCHUREConnect with Admission consultant
One Year MBA in Global Supply Chain Management (GSCM) offers a solid foundation in Management Fundamentals and intensive specialization in GSCM. It is a full-time residential program.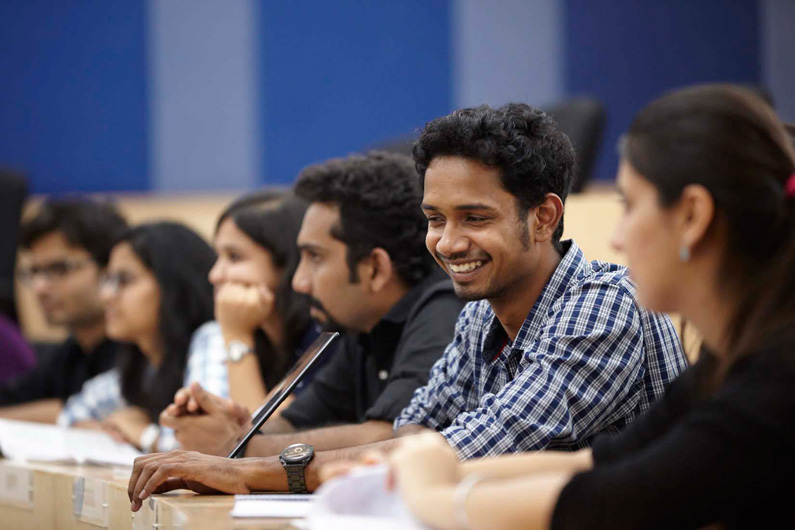 The IIM Supply Chain Management program offers a full 12 months program at IIM Udaipur with a focus on Global Supply Chain Management including a live supply chain project starting in Term 2 and ending in Term 3.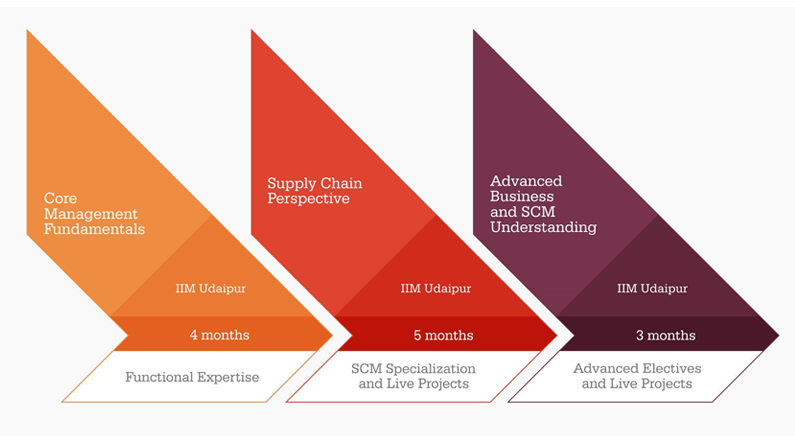 IIMU's One Year MBA in Global Supply Chain Management is a full-time residential program, and admission is through the GMAT/GRE/CAT. The program generally starts in April of the first year and ends in March of the following year. For the academic year 2022-2023, the program is proposed to start on April 6, 2022.
Global Supply Chain Management courses provide a thorough grounding in management fundamentals, and it is the only One Year MBA from an IIM that offers an intensive specialization in supply chain management.
The program offers a range of electives. It is designed specifically for participants with diverse and extensive work experience of at least three years. The program demands a high degree of academic rigour and focuses on various aspects of logistics and supply chain management. The program content also includes live projects and company interactions. The program offers a great opportunity for a rewarding career in companies across E-commerce, FMCG, Manufacturing, Retail, and many more such domains. The program also enhances career opportunities for engineers, technical experts, project managers and professionals who wish to enter the logistics and supply chain-related sectors.
Application Portal
DOWNLOAD BROCHURE
Connect with Admission consultant