Option 1 offers one entire semester at Purdue University in the United States with a focus on global supply chain perspectives.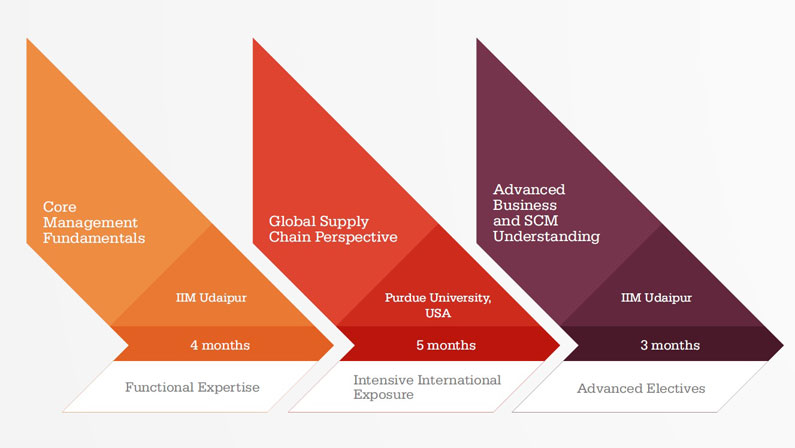 Option 2 takes place entirely in India, with a focus on supply chain management and a two-week international component abroad.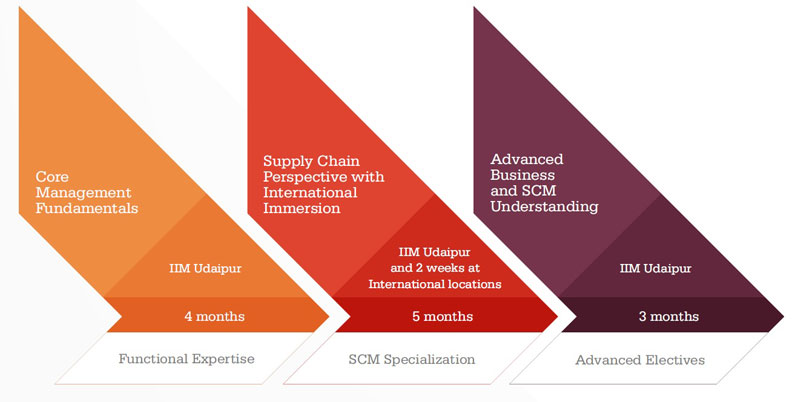 Executive MBA in Supply Chain Management from IIM is a full-time residential program and admission is through the GMAT/GRE. Students start the program in April of the first year and graduate in March of the following year.
While the Global Supply Chain Management courses provide a thorough grounding in management fundamentals, it is the only one year executive MBA in Supply Chain Management from IIM that offers an intensive specialization.
Unlike other one year programs which include a short international component, IIM Udaipur offers the option of a full semester of five months at Purdue University where students have access to world-class faculty and facilities with a chance to learn and work with students from all parts of the world.
Full-time executive MBA in Supply Chain Management from IIM Udaipur offers a range of electives, demands equal academic rigor and uses the same grading criteria as a two year MBA. It is designed specifically for students with diverse and extensive work experience of 3 years. Their experience is integrated into all aspects of the program including coursework, projects, and company interactions.
Apply Now
Download Brochure