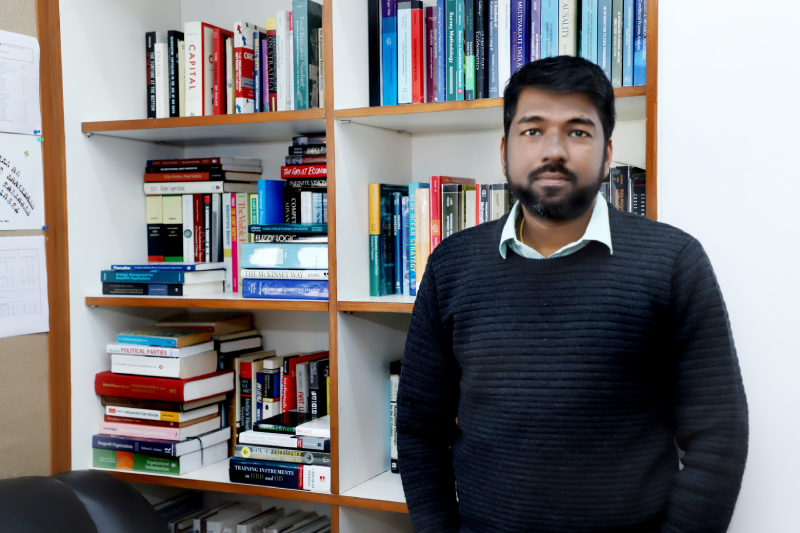 "A key component of IIM Udaipur's mission is to establish itself as a significant contributor to management research globally. To achieve this, IIMU has a research-friendly working environment, funding facilitation, mentorship, and other support that faculty needs to make them realize their full potential as researchers. The research ecosystem put in place at IIMU attracts young faculty with the potential to do high-quality peer-reviewed research that their peers find meaningful. The Ph.D. program at the institute caters to students with strong academic credentials who aspire to undertake demanding original research. The rigorous coursework covers foundational subjects, methods, and advanced courses in their area of specialization, equipping students to make significant scholarly contributions in their field.
The IIMU Research office - R&D Office collaborates with various organizations and provides support and assistance to faculty and staff on research-related or allied administrative issues. The R&D office also helps the faculty raise the overall research productivity and enhance the visibility of researchers in international research journals and platforms.
IIMU's goal is to not only increase the quantity of research but, more importantly, to ensure impact through high-quality research. Our strengths and successes in research have already started to show impressive results. According to the methodology deployed by the UT Dallas' Naveen Jindal School of Management, IIMU is rated 4th among Indian business schools based on research published in leading global journals.
While we are excited about our growth and plans ahead, IIMU has set aspirational goals for its Vision 2030, focusing on high-quality research and student transformation to build on our proud legacy. We look forward enthusiastically to continuing to strengthen our research ecosystem by publishing original research in peer-reviewed journals.
With Vision 2030 in place, IIM Udaipur aspires to be a leading business school in high-quality research and become a globally recognized management school. As we advance, we want to continue to break new ground by focusing on all the facets to achieve this vision. I invite management aspirants, faculty, and research scholars to be part of our journey towards establishing IIM Udaipur as a leading management institute in the field of high-quality research."
Prof. Soorjith Illickal Karthikeyan
Faculty, Organizational Behavior, and Human Resource Management
Dean, Faculty & Research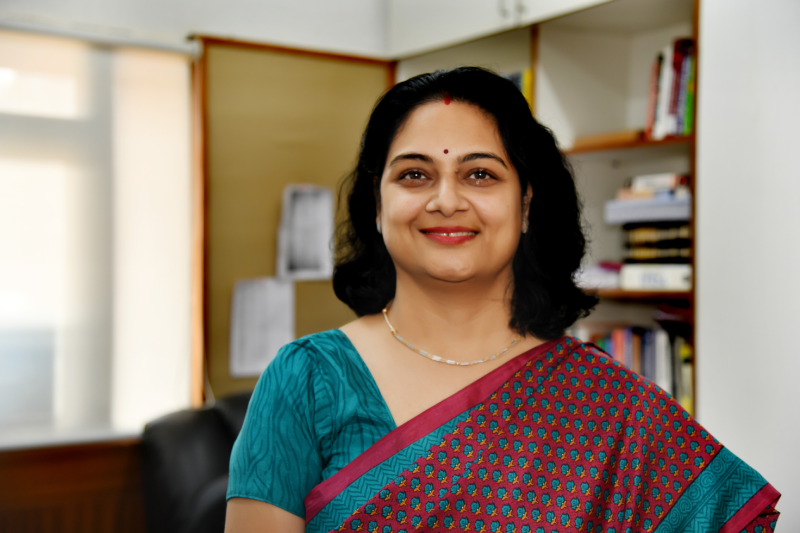 "Warm greetings and welcome to the Indian Institute of Management Udaipur!! As Dean, Programs of the institute, I am incredibly proud of our rich tradition of providing transformational business management education. Besides academic learning, our students organize and participate in various activities throughout the year. All student activities on campus are governed by the Council of Student Affairs, making our Institute a student-run campus.
IIMU marks the tenth anniversary of its establishment in 2021, a year for looking back at our successes and for looking forward to our Vision 2030. IIMU has always embraced change and forged ahead, be it the global MBA rankings or AACSB accreditation. Our MBA and Ph.D. programs prepare students for enhanced career opportunities and research, respectively. Our Institute has an excellent research ecosystem, outstanding faculty that continues to build on the strengths of our core values, and exceptional students who have a bright future.
The diversity and inclusiveness within the IIMU community have been at the heart of our collegial learning environment. IIMU is a place where students take ownership and responsibility for themselves and critical aspects of student affairs. Our collaborative program structures wherein faculty members share resources and work together in developing rich curriculum content and innovative instructional activities are unique. Our vibrant and valued partnerships with corporates and industry leaders bring together academia and industry.
IIMU's placement record is a testimony to the corporate world's confidence in our academic rigor and professional outlook. We will continue to focus on academic superiority, with improved placements being a byproduct of our Focus on academic excellence. The efforts of our competent faculty and staff, brilliant students, and exceptional alumni have guided us to the enviable position we are in today with respect to Global Rankings. Alumni are one of the fundamental building blocks of any institute and at IIMU we have a special relationship with our alumni. Their wholehearted support in multiple activities, including interactions with prospective students, mentoring of current students, and industry connect is a testimony to the relationship the institute created with them while they were students.
With a culture of academic excellence and an inclusive environment for growth, we have set a course for our Vision 2030. I, therefore, invite all the aspiring management and research students to experience a transformational journey of business education and research here at IIMU.
Prof. Sandhya Bhatia
Faculty, Finance, and Accounting
Dean, Programs