Application PortalDownload BrochureConnect with Admission consultant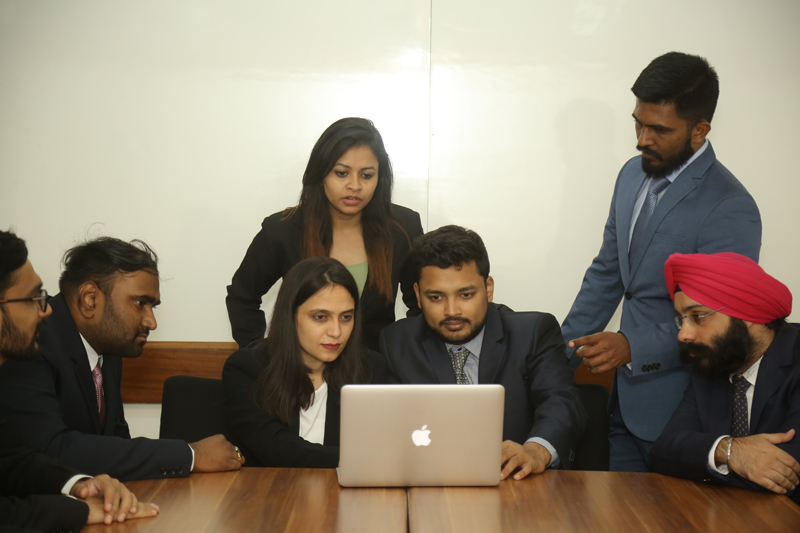 A Multi- Dimensional Transformational Experience
IIM Udaipur's post-graduate diploma program delivered in a blended mode combining online and on-campus modules enables professionals, including those currently employed, to enhance their performance and careers by building a solid foundation and deep understanding of business management.
Delivered on Saturdays and Sundays in an online mode by world-class faculty, the twenty four-month program can be very conveniently attended from anywhere.
Pedagogy
The program is designed to create a solid foundation in management fundamentals and provides an opportunity to choose elective courses. Since it is an online program where classes are held only on weekends, participants get an opportunity to apply or relate their academic learning to real-world environment during the week. In the classroom sessions, IIMU uses, among others, a case-based learning approach. The case method brings real life into the class -room and encourages participants to actively engage in their own learning. The case method is complemented by seminars, simulations, games, role-plays, guest lectures and group exercises. Participants are challenged to adapt, negotiate, and problem-solve while developing their interpersonal and communication skills.
Communication Skills Program 'Edge'
Under the flagship 'Edge' program, IIMU provides support to improve speaking proficiency of the participants by helping them in identifying key areas to work on. The primary objective of the program is to build communication skills of the participants and give them confidence to grow professionally. The program helps participants in improving their articulation, so that they can communicate effectively with peers and succeed in managerial roles.
I'M Unique Program under 'Unnati'
I'M Unique is a one-to-one coaching program designed to help participants discover their unique self with unique purpose, vision, and goals. The key objective of the program is to help understand self, identify the core purpose, and chart out a meaningful career pathway, which can enable oneself to have a competitive edge.
If you would like to know more about the program, please write to pgdiploma.admission@iimu.ac.in
Application Portal
Download Brochure
Connect with Admission consultant