For a firm to be successful, it has to align its business strategy with supply chain strategies by analyzing tradeoffs between cost and customer service levels. Business strategy refers to the key frameworks, decisions and actions of a company or firm and implementing them to meet its goals and staying ahead of the competition. In contrast, supply chain strategy means giving the end customer the right product at the right price and at the right time by optimizing cost, delivery time and quality of the product.
With an increase in customer fulfilment level, there will be an increase in cost. Customer fulfilment level depends on various parameters such as order delivery lead time, responsiveness, delivery reliability and product variety. The firm can operate using lower cost to provide lower service levels or vice versa. To be efficient, it has to stay on the efficient frontier, which represents the best possible compromise that the firm can make on cost-customer fulfilment grounds. Overall for the firm to be efficient and competitive, it has to devise business strategies in parallel to its supply chain strategies.
For an effective supply chain strategy, there have to be some critical metrics used to measure supply chain performance and various KPIs under each metric to indicate the effectiveness.
1. Planning
We can identify flaws in these metrics to measure supply chain performance using two key indicators which are,
Stock Turnover

It is the ratio of total sales versus the actual stock at a point in time. It will allow us to plan and manage our inventory level in such a manner that there is enough stock for customers.

Planned Production vs Actual Production

This indicator will indicate whether we are meeting our production goals. We can monitor weekly, monthly and annual targets. The production can be adjusted according to the targets and correct inefficiencies by accurate planning.
2. Operations
The following metrics to measure supply chain performance ensures that the customer receives their orders on time. An important indicator to measure under operations is the order lead time.
Order Lead Time

This is the time taken from the moment the customer places an order to the time the order is delivered to the customer. The point at which the customer intervenes in a supply chain is called the customer penetration point. All activities before this point are carried on with predictive analysis using past data. But after this point, the order is processed using factual data. Depending on the time taken by the firm to fulfil the order, firms can use different strategies namely MTS (Made to Stock), MTO (Made to Order) and CTO (Configure to Order).
3. Delivery Performance
Under these metrics used to measure supply chain performance, there are two key indicators.
Order Fulfilment

It is the number of orders delivered with the right quantity, right quality and on time in the first try. It can be measured using customer feedback. Accurate order fulfilment indicates that the supply chain is efficient.

On-time Delivery

It is the delivery of goods at the promised time to the customers. Delivery mistakes lead to the return of goods, and an increase in cost as the goods returned have to be sent back to suppliers for rectification.
4. Post-delivery Performance
The key metrics to measure supply chain performance are,
Several Returns

Returns occur when wrong products are delivered, products are not of the promised quality or delivered late. The number of returns indicates a problem with the quality or packaging.

Invoice Accuracy

Accurate invoices without mistakes sent on time ensure that the firm gets paid on time. Invoices with errors cause a lot of confusion and a waste of time and money, which eventually leads to unhappy customers.
5. Maintaining Healthy Relationship with your Supplier
Another essential metrics used to measure supply chain performance is to maintain healthy relationships with your supplier. It should always be a two-way communication maintained and cultivated on an ongoing basis. Your objectives should include goals for continuous improvement, a platform for conflict resolution and performance management.
6. Collaborating Strategically with your Suppliers
The successful supply chain management is proficient in five pillars viz. talent, internal collaboration, external collaboration, technology and change management. With a collaborative strategic selection of suppliers, produces even better results. You will be able to enjoy streamlined operations, cost reduction and improved responsiveness.
7. Reducing Inventory Cost
In every business, there is a desire to reduce costs and improve the bottom line. The metrics used to measure supply chain performance ensures a consistent look at optimizing inventory quantities. Optimize your supply chain inventory that matches your business' growth and needs.
These metrics used to measure supply chain performance and critical indicators will serve as a diagnostic tool to find out the inefficiencies in the supply chain, which will enable a better understanding of the supply chain.
Businesses today are genuinely going global with Supply Chain Management. Changes in the operations and logistics activities of companies, modernization of transport infrastructures and the intensification of competition motivated IIM Udaipur to introduce the one-year supply chain MBA. It is a full-time residential program that offers an intensive specialization in supply chain and helps students comprehend the importance of supply chain management to new levels.
About the Author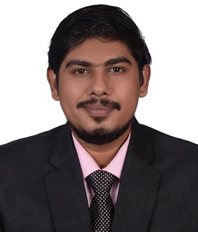 Hari Nageshwar, a current student of the One-Year MBA in Global Supply Chain Management at the Indian Institute of Management Udaipur is a former Marine engineer for Shipping conglomerate A.P. Moller Maersk with over five years of sailing experience. Privileged to have travelled to 30+ countries for work has helped him build a professional and personal network. You can connect with him on LinkedIn.