An essential element of personal development is self-learning. Specific to the Supply Chain Management (SCM) specialization, there have been groundbreaking innovations in operational excellence and process optimizations. Here is a list of the best books on supply chain management for MBA students and managers alike.
Logistics and Supply Chain Management – by Martin Christopher

Considered as one of the classics in SCM and Logistics, this book is a must-read for beginners in the field. It provides thorough coverage of critical tools and core concepts and is one of the few books which extensively deals with Supply Chain Risk.

Lean Supply Chain and Logistics Management – by Paul A Myerson

It is a comprehensive guide for applying lean strategy in your supply chain business. It provides an in-depth practical approach to implementing lean thinking with the proper tools. The concepts start from scratch, illustrated with diverse industrial examples from the business world.

Total Value Optimization: Transforming your Global Supply Chain into a Competitive Weapon – by Steven J Bowen

The book goes beyond conventional concepts to deliver value for businesses to grow and thrive in the current era. Through the power of data analytics, the author drives home the idea of a value-based supply chain as a competitive advantage in the fast, differentiated and demanding industry.

Supply Chain Metrics that Matter – by Lora M Cecere

The book assesses the progress of over a hundred companies from 2006 to 2013. The author effectively applies frameworks over multiple contexts and examples to measure supply chain performance of companies across various industries.

The Supply Chain Revolution: Innovative Sourcing and Logistics for a Fiercely Competitive World – by Suman Sarkar

Here's another book that emphasizes the power that supply chain holds in outperforming the competition, by showcasing real solutions with market leaders like Amazon and Apple. The book explains how profits can increase exponentially just by meeting the customers' needs, hence improving their satisfaction as a competitive edge over market players.

The Goal – by Eliyahu M Goldratt

One of the few management books written as a gripping business novel has lessons in process improvement and operational excellence conveyed through a story of an underperforming factory in a small town. The book continues to influence the industry with its precise, relatable narration.

The Machine that Changed the World – by Daniel Roos, Daniel T Jones, James P Womack

The book is a masterpiece outcome of a 5-year long research study by MIT students about the future of the automobile industry. Published in 1990, it introduced and elaborated on the popular concept of Lean Production, through the example of Toyota's revolutionary production methodology.

The Forklifts have Nothing to do! Lessons in Supply Chain Leadership – by Colonel Joseph L Walden

A leadership book about practical implementations of business strategy based on the author's experiences in military operations, with their parallels to the commercial industries. It comprises lessons about execution and process optimization to meet and exceed customer expectations.

The Resilient Enterprise – by Dr Yossi Sheffi

An eye-opener in its delivery, the book showcases examples of leading or once-renowned companies about how they handled crisis. It might not provide you with a solution to your business's failures or limitations, but does an excellent job in pinpointing ideas implemented right by industry leaders.

Avoiding a Supply Chain Apocalypse: The Best of Dr Tom's Advice – by Tom DePaoli

This book is a creative guide featuring a collection of advice on practical strategies and tactics tried and tested by the renowned author in his purchasing and supply chain career. An emphasis on the 'No one-size-fits-all' approach helps understand supply chain procedures.
These supply chain management books for MBA are predominantly introduced to students and are also useful resources for managers looking to solve specific supply chain or operational issues. IIM Udaipur provides an excellent opportunity for students to pursue a specialization in supply chain management domain, through its one-year MBA program in Global Supply Chain Management (GSCM).
About the Author: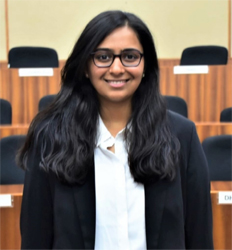 Saumya is an MBA student of the class of 2021 at IIMU. An engineer by profession and a bibliophile at heart, she is a voracious reader of management and literary classics alike. She is a software developer with keen interest in marketing and analytics. In her leisure time, she loves to write and explore local spots in the neighbourhood. You can connect with her on LinkedIn