The term "sustainability" has become one of the most widely used buzzwords today. Every company expects to have a sustainability strategy and programs in place. Many organizations go beyond token efforts, collaborating with suppliers and partners to incorporate sustainability throughout their value chains. This effort can help reduce risk, drive innovation, and open new business opportunities. In an increasingly volatile world, companies must consider how to address long-term issues while meeting short-term financial objectives. With this in mind, many companies are incorporating principles of corporate social responsibility into their day-to-day operations—and their supply chains—as part of a broader sustainability strategy. Curious about what role the supply chain plays in CSR? In this article, we will dive deeper into the importance of the supply chain as a part of corporate sustainability efforts.
What is corporate sustainability?
A sustainable or socially responsible company makes products that do not negatively impact people or the environment. Sustainable businesses are ethical and socially responsible in their practices and focus on employees, customers, the environment, and the communities in which they operate. Such companies employ people treated fairly, paid a liveable wage, and given opportunities for advancement. Sustainable companies are resilient and have the potential to be more profitable in the long run because they have a positive impact on their customers, employees, and the environment. Thus, companies like this invest in long-term growth, not short-term returns. Sustainable companies attract customers interested in products that do not negatively impact the environment or the people who manufacture them. Sustainable companies also attract employees dedicated to the company's mission, as these workers want to be part of an organization that cares about its impact on people and the planet. Sustainable companies create products that cause little to no harm to the environment.
How can the supply chain help organizations be more sustainable?
Supply chain sustainability is about pursuing reasonable and responsible objectives. Companies increasingly recognize the business benefits of stakeholders and communities and their supply chain's role in the process. A successful company's operations must integrate sustainability efforts, including its supply chain. As a critical business function, the supply chain can contribute to sustainability efforts in several ways. For example, product lifecycle management can help companies better understand the impact of their offerings on the environment. It includes items such as raw materials, product design, and the end-of-life disposal of products. Supply chain risk management can be crucial in developing resilience and agility in response to global uncertainty. It can help companies better manage risks related to supplier performance, political instability, and other external factors that can affect operations and reputation.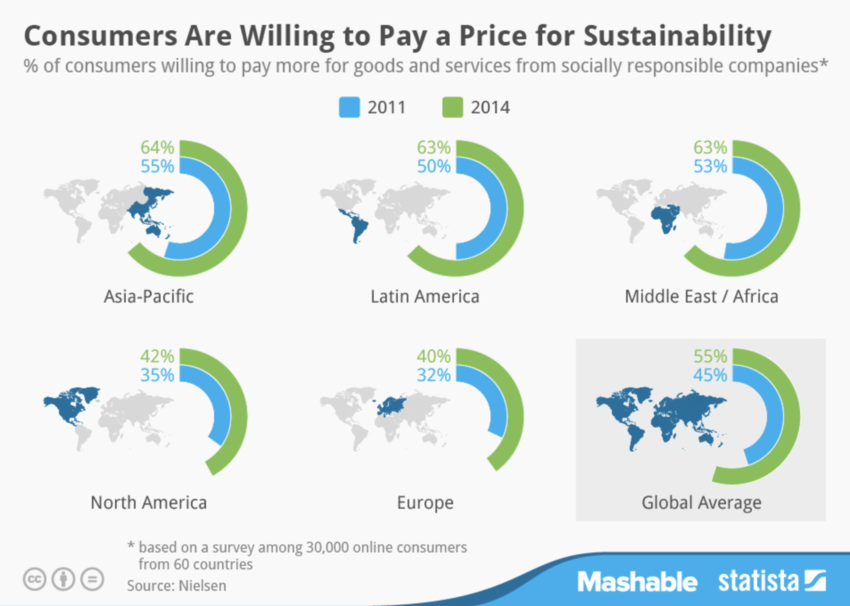 Sustainable manufacturing and operations and various practices
Because consumers are increasingly willing to pay a premium for sustainability, every business now wants to be sustainable. But what does sustainability mean, and how does it apply to operations? Sustainability in operations is the ability to meet customer needs, reduce costs, and increase profitability over the long term – while minimizing the impact on people and the environment. Sustainable operations are focused on long-term goals and objectives, particularly when it comes to environmental and social issues. All companies have some environmental impact, but sustainability initiatives can help reduce that impact. Some approaches, such as Green Supply Chain Management and Circular supply chain management, may help us improve energy efficiency, reduce waste, and increase recycled materials.
.
Green Supply Chain Management
Green supply chain management or GSCM is a strategy of firms for practicing environmental sustainability along the life cycle of their products, from raw material procurement to manufacturing and use to final disposal, to protect the environment and social and economic structures. GSCM enhances the effectiveness of the primary strategy for sustainable development in practice. It focuses on how businesses can use green practices to reduce environmental damage while improving their financial and operational well-being. GSCM techniques include green purchasing, eco-design or design for the environment, customer cooperation for ecological concerns, and investment recovery.
Circular Supply Chain Management
The circular economy refers to business models focusing on closed-loop cycles rather than linear processes. The design must be restorative and regenerative to maximize the utility and value of products, components, and materials at all times. The concept of a circular economy has become a primary focus of practitioners and academics. Consequently, the above introduced an approach to (CSCM) Circular supply chain management. CSCM consists of Restorative and Regenerative cycles. As a part of a circular economy, in Restorative processes, after a product or material has served its purpose, it can be fixed, refurbished, remanufactured, or recycled. Regenerative cycles, on the other hand, refer to the capability of biological products to become both natural nutrients and part of the environment after the end of life.
There are various circular strategies, such as the 'nine Rs' (refuse, rethink, reduce, refurbish, re-use, repair, recover, repurpose, recycle, remanufacture), etc. These circular strategies are essential to implementing sustainable development in CSCM.
Conclusion
Across a wide range of issues, the supply chain is critical to corporate sustainability efforts. Product lifecycle management, risk management, supplier relationships, and operations are areas where businesses can focus their sustainability efforts. Ultimately, environmental sustainability efforts safeguard and preserve the environment for future generations. Fair labour practices and environmental responsibility must be a part of the fabric of multinational corporations' supply chains. They should send a more consistent message to their suppliers, emphasizing the importance of economic, social, and environmental requirements. They should communicate the same message to their procurement officials and provide incentives to pursue economic but also environmental, and social objectives. The risk of doing nothing is obvious: the supply chain is only as strong as its weakest link. The elective course in the Term 2 at the One-Year MBA in Global Supply Chain Management of IIM Udaipur on Product Strategy and Management is often chosen by students to understand and schedule the constraints that cannot be resolved.
About the Author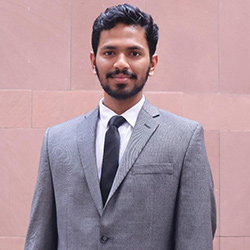 Akshay Bangera has four-plus years of experience in the domain of Mission Critical Systems specializing in Project Development. He is currently pursuing MBA in Global Supply Chain Management from IIM Udaipur. He loves playing football and reading books.
You can connect with him on LinkedIn.