A huge chunk of people working in non-management capacities wish to pursue MBA but face several hindrances. One year MBA addresses many of the concerns that people have in this regard. It enables aspirants to take a leap of faith and possibly transform their lives altogether in the duration of a single year or less.
The primary factor that encourages one-year MBA programs for working professionals is the reduced time-span of the course which promises quick results in terms of placement and a drastic change in pay grade. It also helps build a business acumen and refine one's existing instincts and knowledge. Besides it helps one acquaint oneself with multiple skills that the industry demands. This is precisely what entrepreneurship requires, i.e. to be a master of all and jack of none.
Students who enter the one year MBA programs for working professionals are able to relate what they study in an academic setting with their previous professional experience. The course has a brief duration and therefore, does not involve any summer internships. Instead, live projects are assigned to students which allow them to resolve business problems by employing their B-school subject knowledge and prior work experience to arrive at solutions.
The batches usually comprise students from diverse industrial backgrounds. The students of one year MBA programs for working professionals get the opportunity to engage with each other and leverage each other's experiences. After an initial period of rigorous work and placement rush, the subsequent semester can be spent in a liberated state after securing employment and one can focus on the subjects being taught with the purpose of learning for learning's sake, which is far healthier and enduring in its value.
Over the time many prominent b-schools in India are offering one year MBA courses. IIM Udaipur offers one of the best one year MBA courses.
The first is a one year MBA in Digital Enterprise Management. It helps students learn management concepts and leadership styles in the emerging digital economy. It is one of the best one year MBA offered in the country developing students to make data-driven decisions and manage digital systems.
Another one year MBA in Global Supply Chain Management provides a thorough grounding in management fundamentals and an intensive specialization in supply chain management. These courses add up to the value gained in professional life along with being branded by a top-notch B-School in just a year!
About the Author: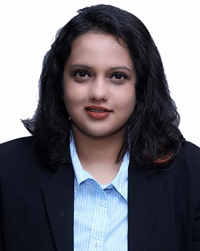 Nausheen is an MBA student of one year digital enterprise management program at IIM Udaipur. She has an experience of 40 months working with Amdocs for major telecom giants across the globe. She is a storyteller and her stories have reached more than 10 million views. You can connect with her on LinkedIn.