Faculty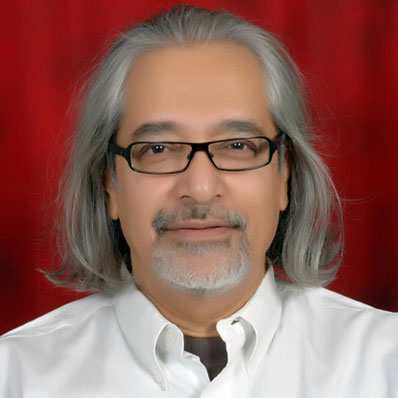 MA (English) from Kolkata
Ph. D. in Psychoanalytic Psychotherapy from Tavistock Clinic, UK
Biography
Manab Bose is a psychoanalytic psychotherapist and is currently heads a boutique psychotherapy clinic in Bangalore. He is recognized as a "practitioner-scholar" and brings a wealth of professional experience from business start-ups, turnaround, organization, and leadership coaching following a career in academia, industry, and private-equity investment.
Manab acquired an MA in English from Calcutta and taught English Literature and Language at both school and college levels -- at Sherwood College in Nainital, at Sherubtse College in Bhutan, and at Rama Krishna Mission College in Belur, near Kolkata. His last assignment in academia was with National Institute of Design, Ahmedabad as Academic Administrator for close to three years. He attended select Strategy & Leadership Development programs at University of Leeds, UK, with Dave Ulrich at University of Michigan, and with John Kotter in USA. In GE, he was nominated, as the first Asian, by Jack Welch to attend a prestigious in-company course (the equivalent of AMP Harvard) in Latin America. He was an active member, for about three years, of All India Board of Management Studies (AIBMS), under AICTE, Ministry of HRD, and Government of India in the 90s.
Manab is also Co-Founder of Parikrma, a mainstream K12 ICSE school for 1500 underserved children in Bangalore, where he is involved with major Teacher Development initiatives. He has designed and currently teaches an Advanced Leadership Course for final year students at IIM Udaipur, since September 2013, and is a regular visiting Faculty at a few other major b-schools in India and overseas.
Manab was engaged for 25 years in industry – in the Indian Public Sector, the Indian Private Sector, and in MNCs. His last 2+ years of full-time engagement was as a member of the top-management team in Tata Group, developing & implementing strategic organization-development models, both in business as well as leadership development with specific focus on all aspects of human resources in the key businesses of Tata. Prior to this, he was a member of the top-management team with GE India for almost a decade thru the 90s. He initiated, along with three others, GEs entry into India in the 90s. He also initiated several CSR activities of GE Fund in India, was Ombudsman of GEs Integrity policies, and personally delivered several GE Crotonvile leadership-development programs in India & Asia.
He started his career in industry as Manager at multi-business Rohtas Industries where he turned around a sick manufacturing unit, over and above managing on-site Industrial Relations. He then joined public-sector oil major, Bharat Petroleum (ex-Shell) as Chief Training Manager and distinguished himself by designing and delivering several innovative Leadership Development initiatives including the first-ever Vision Statement for the company. After about five years with Bharat Petroleum, he was appointed Director at multinational Colgate Palmolive India, starting with accountability for human resources & talent development. At Colgate, Manab was later accountable for building the company's greenfield Palmolive soap-manufacturing facility in Aurangabad, Maharashtra, India.
He quit full-time corporate engagement in 2002 to complete doctoral studies in Psychoanalytic Psychotherapy at Tavistock Clinic, UK. In Sukrut, Manab is also involved in designing & conducting three major programs/courses in India – the non-residential 03-month post-graduate certificate-course in psychosocial intervention (PCPICC), the residential India International Group Relations Conference (GRC), and the residential annual Inward Change Conference (ICC) for development of professionals in psychoanalytic psychotherapy.