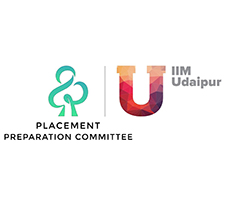 Placement Preparation Committee
The Placement Preparation Committee assists students in their placement preparation by providing them with a variety of opportunities as well as access to useful data and resources. Students require skills and knowledge in the business sector to help them position themselves for a successful career. To answer this demand, the committee organizes pre-placement training, workshops and seminars for students. The committee gathers information from seniors, alumni, and industry experts as part of its preparation activities hold relevant workshops and practice sessions and provide timely feedback to help students assess themselves and bridge any gaps that may exist before the actual placement process begins. Simultaneously, the committee promotes students' mental well-being through positive communication and serves as a benefactor during the rigorous placement process.
Skills Development
The Placement Preparation Committee is active in detecting students' ability gaps and assisting them in developing and improving these talents. The numerous sessions and seminars help to facilitate the same. Students can improve their communication and negotiation skills during these workshops, which aid them during placements. Following are some of the initiatives taken up by the committee -
Bodhisutra, a venture run by IIT and IIM alumni, supports building stronger soft skills
Uspeek, an AI-based tool that helps to improve body language, word power and provides a holistic analysis
Operation Boxing Day, a collaborative effort with the other functional clubs, is an initiative aimed at making comprehensive domain-specific compendiums available to the students
Summer Internship Excellence Program
The Placement Preparation Committee does not limit itself to activities necessary for placements but also extends its support once the student is placed for the Summer Internship. This is done by assigning alumni and external mentors with expertise in relevant domains.
Budvisor Program
An important role of the committee is to guide the students on the expectations from them during the summer internship. The committee maps students with Budvisors - who act as their buddies and advisors, providing continuous support, guidance and timely feedback.
Information Maintenance
Placement Preparation Committee also contributes to the maintenance and usage of repositories that have relevant information about the companies that visit the campus for placements, previously asked interview questions and other preparation materials. Prior to the placement process, company-specific quizzes are conducted to ensure clarity with respect to work culture, job description. and primary information.
Bridge The Gap initiative
The initiative helps bridge the gap and transforms students to become more confident and well-prepared. The committee helps students tackle questions on their academic breaks. Leveraging the experiences of MBA2 students, the committee achieves the objective by mapping students with seniors for personalized feedback and support.
Workshops
The committee organizes many general as well as domain-specific workshops for students to get acclimatized to the different career options and acquire the needed skills that help to position them for a successful career and be industry-ready. Below are some of the workshops which were conducted:
Business Modelling Workshop
Problem Solving Workshop
Project Management Workshop
Consulting Workshops
Practice Personal Interviews
Mock Personal Interviews give students a platform to plan, prepare, and practice, which in turn provides hands-on and experiential learning. The objective is to familiarize students with the interview environment. Additionally, multiple rounds of mock interviews are conducted by MBA2 for the students before their summer placements.
Practice Group Discussions
Practice Group Discussions provide a real-time simulation of group discussions to students before the placement season. Numerous rounds of mock group discussions are conducted every year with the help of external agencies on various topics ranging from technical to abstract, with comprehensive feedback for the students prior to their final as well as summer placements.
CV Workshops
CV Workshops assist students in learning and comprehending what constitutes a good resume and its significance in the job application process. The initiative enables students to gain knowledge about work-relevant skills and qualities.
Company-Specific Preparation Workshops
Company-Specific Preparation Workshops are organized on a case to case basis for both summer and final placements in order to enhance the short term preparation of the students for the upcoming company. Industry experts or alumni from the company and faculty of IIM Udaipur are invited to conduct interactive sessions with students, wherein they share their experiences, preparation tips and clear the doubts of the students.
Domain Workshops
Domain-specific workshops are conducted to prepare students for the technical interviews as per the roles that are chosen by them. They are conducted every year in collaboration with respective functional clubs and alumni to provide competence to students in their field of interest.
Excel & PPT Workshops
Excel and PowerPoint are two programmes that are used to create presentations. Prior to the summer internship, workshops are conducted to help students present themselves more effectively.
Two Year MBA (2020-22)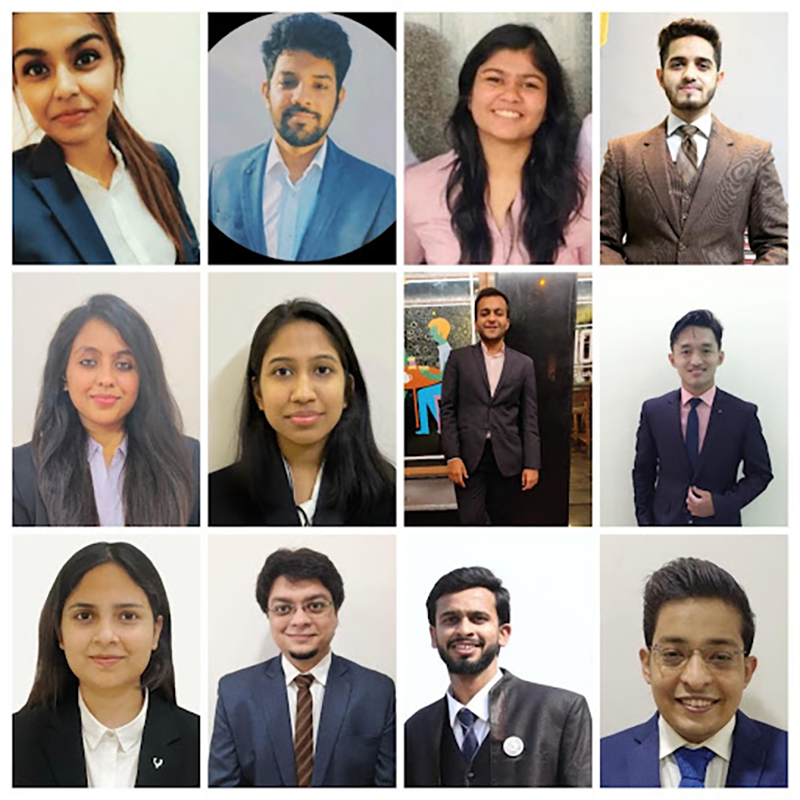 Two Year MBA (2021 -23)
Contact Details