Readers Committee had been constituted for the purpose of smooth functioning of library and coordination with IIMU community. The committee facilitates in accessing the indispensable library resources and creating awareness of the same. Readers Committee ensures to adhere to the core values of IIM Udaipur.
The library offers a powerful combination of traditional and digital resources, student-centered spaces, and a personal commitment to excellent service. The mission of the readers committee is to be an effective bridge between the students and the admin team of library and make the students aware about the untapped potential of the various library resources.
To create awareness of the library resources among the IIMU community
To adopt measures to increase the visibility of IIMU's library across different B-schools
To assist admin team of library in formulating general policies and regulations for efficient governance and functioning of the library
To co-ordinate with different functional clubs and help in organising the domain-specific events with these clubs
To seek feedback on functioning of Library from readers
Workshops
Workshops to make the students familiar with different databases which are helpful to them during summer internships, live projects or any research activities.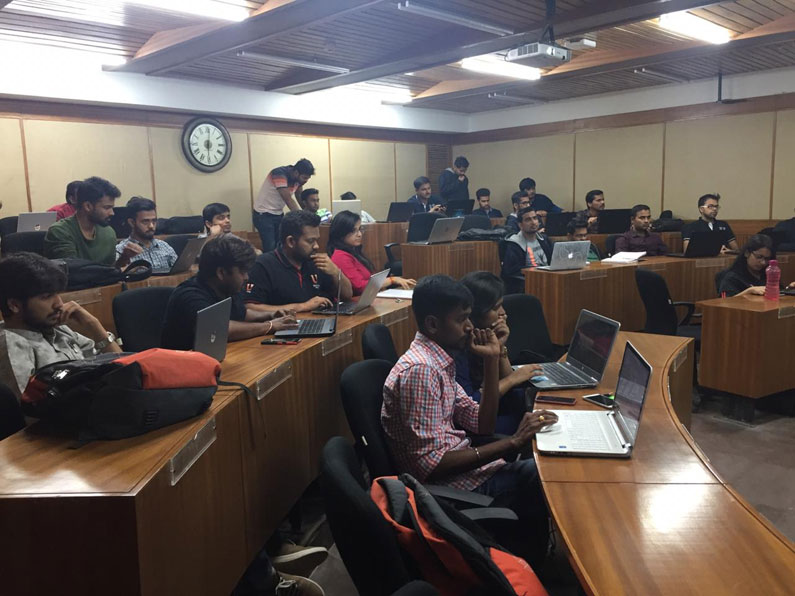 Subscription Renewal of different databases
Surveys are conducted at regular intervals to understand the usage of different databases among the community members and ensure that the databases renewal are done in a timely manner.
Newspapers Survey
Newspapers surveys are conducted at periodic intervals to understand the preferences of the newspapers that the students would like to read and accordingly decide on the quantity of newspapers that would be needed in each cluster. If there are demands of any new genres of newspapers by the students , then the subscriptions are made accordingly for the same.
New Arrivals
The list of new stock arrivals of the books are published regularly so that the various students or professors can leverage the importance of these books.
Recommendation of new titles for library shelves
Proposal of the new books are being reviewed regularly that are recommended by the students or the professors and based on the value addition by these books, further procurement of these books is initiated.