Faculty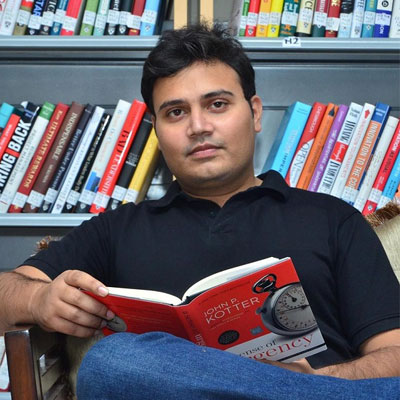 Work In Progress
Sharma, P., & Vipul. (2017). Measuring diversification gains in international multi-asset portfolios.
Sharma, P. (2017). Long-term persistence in corporate capital structure: Evidence from India.
Experience
Assistant professor (Finance): IIM Sirmaur [July 2016 to May 2017]
Assistant Professor (Finance): IMT Ghaziabad [August 2015 to May 2016]
Management Associate: CitiBank [June 2011 to January 2012]
Software Engineer: Indus Valley Partners [November 07 – March 2008]
Software Engineer: Infosys [June 2006 – November 2007]
Achievements
Certified FRM® (Financial Risk Manager) by the Global Association of Risk Professionals (GARP).
Highly Commendable Student Research Paper Award at the 2nd PAN IIM World Management Conference organized by IIM Kozhikode (November 2014).
Ranked 3rd in section in Term I at IIM Lucknow. Awarded certificate of merit and cash prize.
Ranked 2nd in first year of engineering. Awarded scholarship and certificate from Chief Minister of Delhi Mrs. Sheila Dixit.
All India Rank 24 out of 35,521 candidates (99.93 percentile) in JMET – 09 conducted by IITs.
Scored 99.95 percentile in CAT 2008. Above 99.25 percentile in all three examination sections.
All India Rank 331 out of 73,122 candidates (99.55 percentile) in National Aptitude Test 2009 conducted by NIIT. Awarded merit certificate by Mr. Vishwanathan Anand.
Highest CGPA in the coursework of the FPM program (2012 Batch) at IIM Lucknow.
School Mathematics topper in class XII Boards examinations with 97% marks.
National Stock Exchange's Certification in Derivatives Market with a score of 91.25%.
Publications
Sharma, P., & Vipul (2018). Improving portfolio diversification: Identifying the right baskets for putting your eggs. Managerial and Decision Economics, 39(6), 698-711.
Sharma, P., & Paul, S. (2017), Quantile forecasts using the Realized GARCH-EVT approach, Studies in Economics and Finance, Forthcoming. (ABDC Rank B)
Paul, S. & Sharma, P. (2017) Improving VaR forecasts using extreme value theory with Realized GARCH filter. Studies in Economics and Finance, Vol. 34 No. 2. (ABDC Rank B)
Sharma, P. and Vipul. (2016), Economic benefits of using realized covariance forecasts in risk-based portfolios, Applied Economics, 48(6), 502-516. (ABDC Rank A)
Sharma, P., & Vipul. (2016). Forecasting stock market volatility using Realized GARCH model: International evidence. Quarterly Review of Economics and Finance. (ABDC Rank B)
Sharma, P., & Vipul. (2015) Performance of risk-based portfolios under different market conditions: Evidence from India. Research in International Business and Finance, 34, 397-411. (ABDC Rank B)
Sharma, P., & Paul, S. (2015) Testing the skill of mutual fund managers: evidence from India. Managerial Finance, 41(8), 806–824. (ABDC Rank B)
Sharma, P., & Vipul. (2015). Forecasting stock index volatility with GARCH models: International evidence. Studies in Economics and Finance, Vol. 32 No. 4, pp. 445–463. (ABDC Rank B)