Arth-Samvaad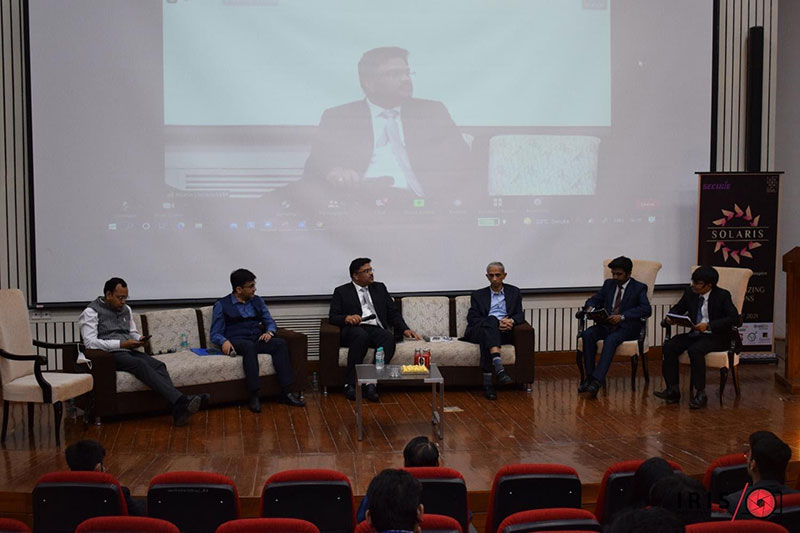 Arth-Samvaad is the annual finance symposium of IIM Udaipur conducted during the annual management fest, Solaris. It provides the student community with the opportunity to interact and discuss with the industry stalwarts and understand the nitty, gritty involved in the financial decision making and about the market scenario. The event also includes an interactive panel discussion presided by the club members. Arth-Samvaad 2021 was conducted on the theme, "Expanding the Horizons of Finance". The following industry leaders graced the event:
Mr. Ramesh Ganesan, MD &CEO, HDB Financial Services
Mr. Ramesh, IIM Lucknow Class of 1992, is a financial services veteran who has held multiple senior positions in banking and financial services, including GE Countrywide, HDFC Bank and Intelenet Global Services. In September 2007, Mr. Ramesh moved to set up HDB Financial Services Limited, a retail-focused NBFC, as its founder employee, of which he is the Managing Director and Chief Executive Officer. Mr. Ramesh serves on the Board of Governors of IIM Tiruchirappalli. He is also a Board Member of the IIM Lucknow Alumni Association.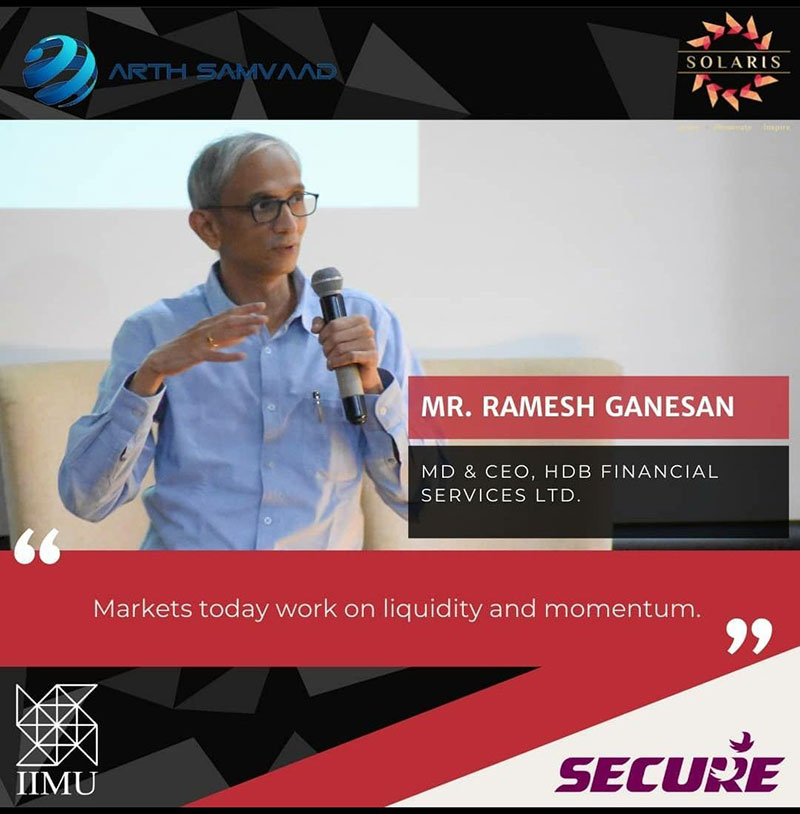 Mr. Vivek Mehrotra, Finance Director, India at Microsoft
Mr. Vivek Mehrotra is a Stat & Tax Director and part of the board of directors for all Microsoft group entities in India. Since joining Microsoft in 2006, Mr. Vivek has held various roles in finance and leadership, including Finance Director for Microsoft French operations based in Paris, CFO for Microsoft Thailand, Enterprise Business Finance Lead for India. Prior to joining Microsoft, Mr. Vivek worked with PepsiCo and A.F. Ferguson & Co. Mr. Vivek is a qualified Chartered Accountant from India and holds a bachelor's with honours degree in Commerce from Delhi University, India.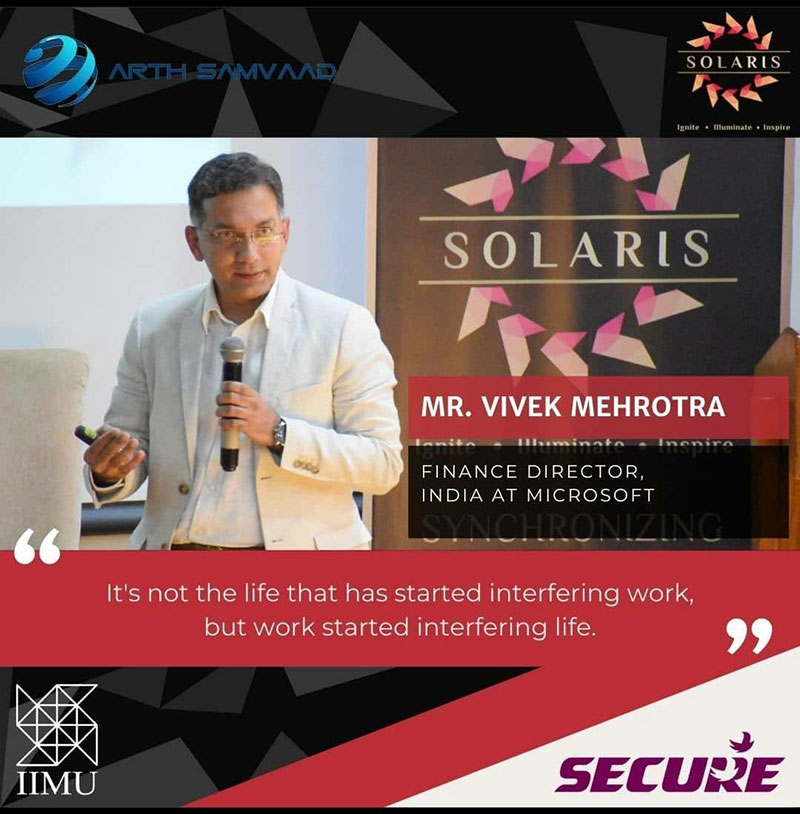 Mr. Rohit Nayyar, CFO, CARE India
An alumnus of Shri Ram College of Commerce (Delhi University), Mr. Rohit is a qualified Chartered Accountant and Company Secretary. Mr. Rohit has over two decades of diverse experience in leading and executing business growth strategies and transformation initiatives through collaboration with cross-functional teams. He has worked with large Indian and Multi-national corporations, including ten years with DELL and then transitioned to the development sector. Currently, he is working as the Chief Financial Officer at CARE India.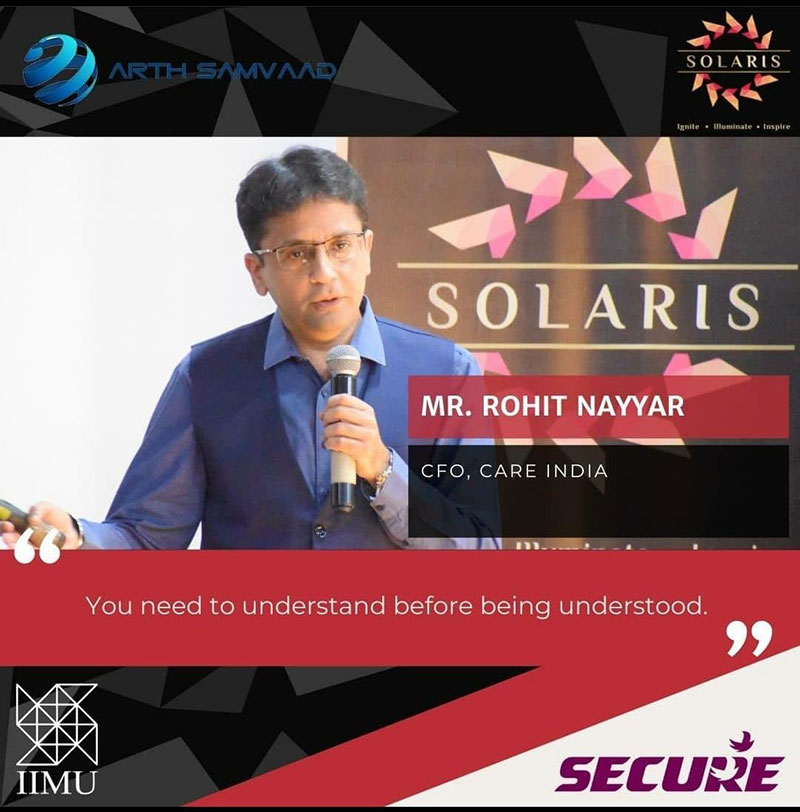 Mr. Nalin Bansal, Chief of Corporate Business and Key Initiatives, NPCI
Mr Nalin is a Product & Business Strategy Professional with a rich experience of over 20 years on global assignments covering the Technology, Telecom & Payments domains. Presently he is serving as Chief of Corporate Business and Key Initiatives at the National Payments Corporation of India (NPCI). He is tasked to set up partnerships to drive new use cases for Fintech, Startups & Merchants in his current role. Under his leadership, NPCI launched the Bharat Bill Payment System (BBPS) platform for the Reserve Bank of India (RBI), National Common Mobility Card (NCMC) for Transit operators and Smart Cities, amongst others.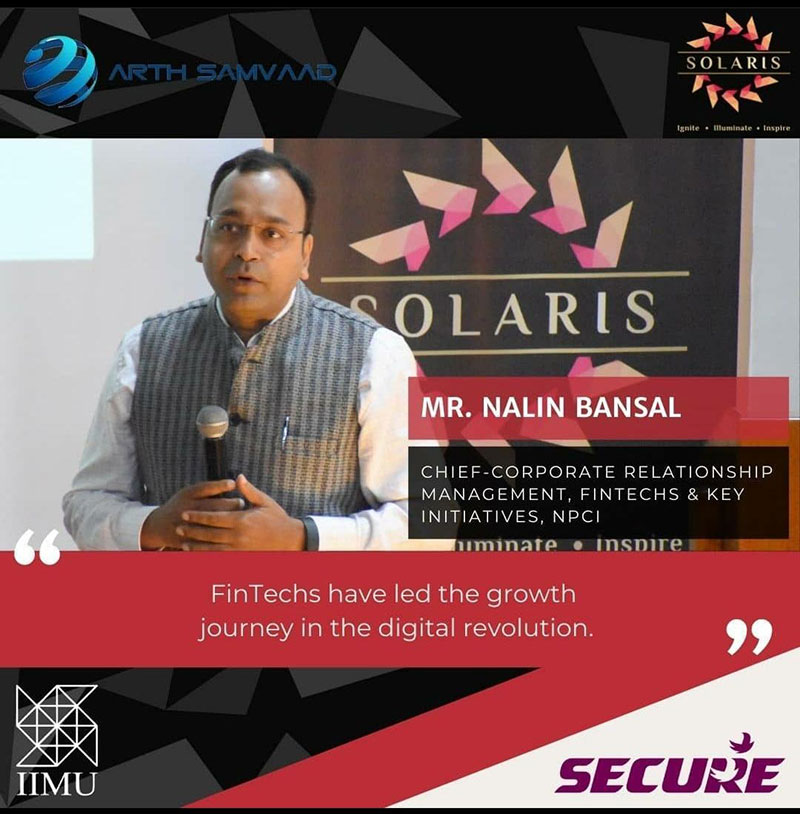 Mr. Vineet Agrawal, CFO, Angel One Ltd
Mr Vineet is a Chartered Accountant, Management Accountant and Company Secretary with 24 years of comprehensive experience in the areas of IPO, Fund Raising, Treasury, Corporate Finance, Accounting, Statutory and Management Reporting, Taxation, Audits, Strategy Formulation, Stakeholder Management, Investor Relations, Business Finance, Commercial & Controlling. He has previously worked with companies like Bharti Airtel Limited and Secure Meters Limited.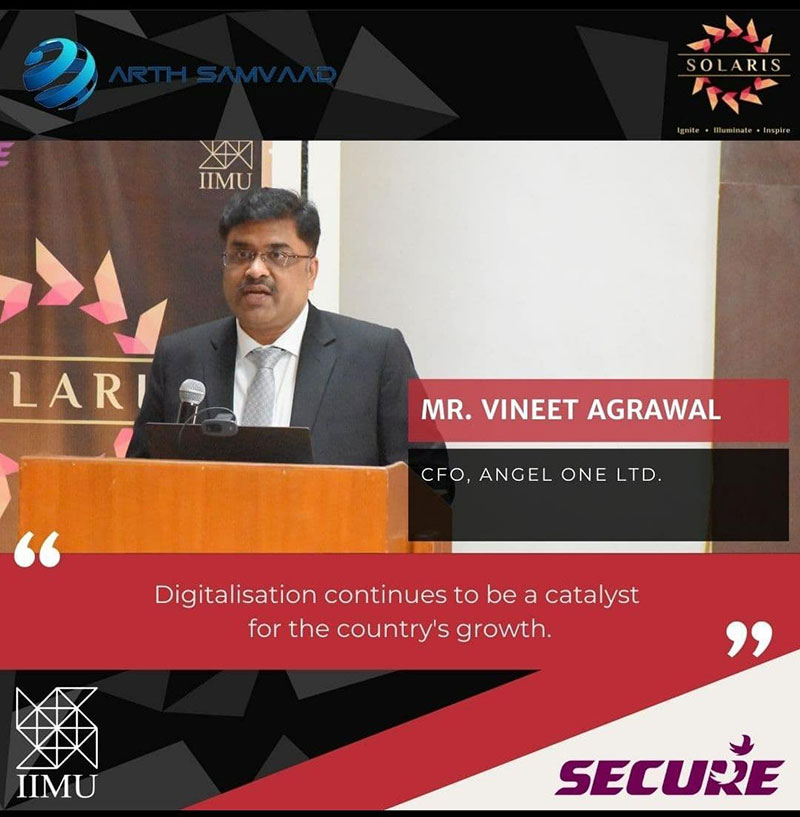 Vitt-Sangram: Case Study Competition
Vitt-Sangram is the annual case study competition conducted by Finomina, where participants are from various top B-schools of India. The competition is held in multiple rounds evaluating the participants on current affairs, financial concepts, and applications. The first two rounds are quiz and case study analysis, respectively, while the last round involves the presentation of the analysis by the shortlisted students in front of the esteemed judges.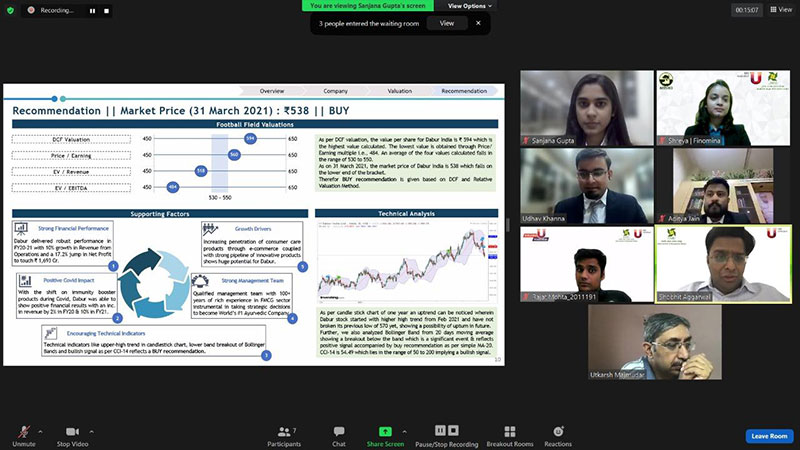 Stock Pitch
A competition where participants are required to select stocks from different industries and then have to pitch their investment thesis based on data, valuation metrics and risk assessment factors.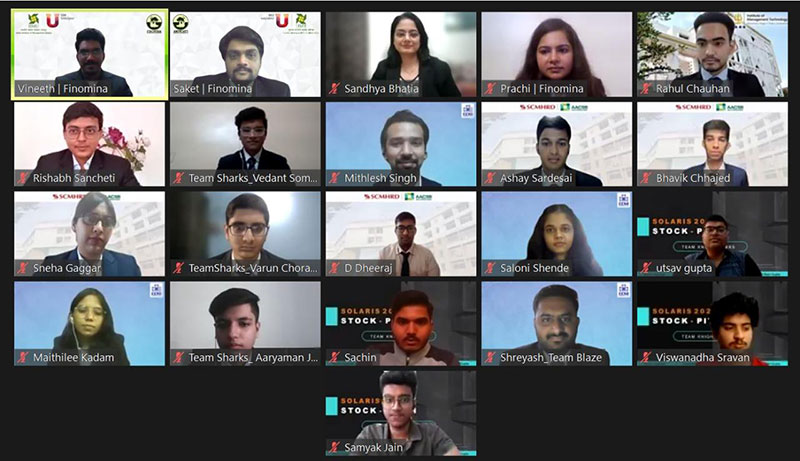 Fin-Talks: Lecture Series
Finomina conducts a series of interactive, thought-provoking lectures and panel discussions delivered by esteemed industry experts and academicians in the field of finance. The sessions have been graced previously by the likes of Prof. Aswath Damodaran (Stern University), Mr. Ramesh Venkat (CEO, Reliance Private Equity), Mr. Ashish Chauhan (CEO & MD, Bombay Stock Exchange), Mr. Gaurav Gupta (MD, Morgan Stanley) to name a few. Fin-Talks 2020 was graced by Mr. Bablish Joshi, (Assistant General Manager - Reserve Bank of India, Jaipur). Mr. Joshi provided students with insights about "Risk management in the banking sector". The second part of series saw an interactive discussion by Mr. Ram Gopal Yadav, (Deputy Manager); Mr. Aleen Mukherjee, (Executive Vice President), and Mr. Niraj Shukla, (Senior Economist) at NCDEX Institute of Commodity Markets and Research (NICR) on the topic, "Agriculture Commodity Derivatives Market".
Fin-Talks 2021 was graced by Mr. P Vasudevan (Chief General Manager, RBI) and Mr. Sachin Seth (Partner and Digital & Fintech Leader, Ernst & Young). Mr. Vasudevan currently heads the payments and settlement systems function in RBI, facilitating innovation and playing a catalytic role in the payments space, encompassing many banks and non-bank payment system operators; and includes handling fintech-related activities in RBI. He provided insights about "Payment Systems, Fintech Developments, and Related Banking Issues". Mr. Seth's core area of expertise is customer experience-led digital transformation using deep industry domain expertise, emerging technologies and open innovation platforms along with Fintech ecosystem. He provided the students with insights about the digital transformation through Fintech.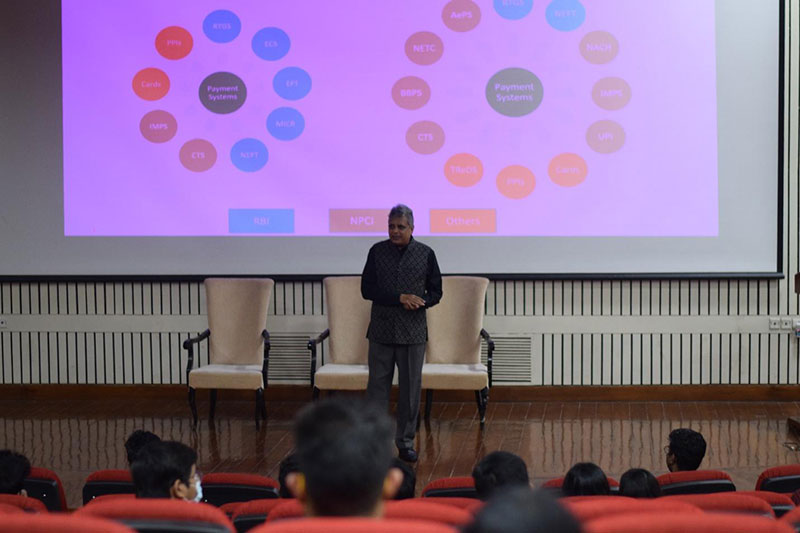 FINishing school: Lecture series
Finomina conducts a lecture series for second year MBA students to provide real world feel of the subject with the support of Corporate Relations team and our finance faculty, Prof. Uday Damodaran. It is a one-of-a-kind lecture-series by Industry leaders to give students a more work-oriented real-world feel of the subject.
Three sessions have been conducted under FINishing School 2021 till date. The lecture series runs parallel to the academic curriculum, wherein diverse topics were covered including-Careers in Finance by Mr. Ananth Ramachandran, Mr. Neeladree Nandy and Ms. Nidhi Kajaria, Financial Statement Analysis for Equity Investment by Mr. Harish Krishnan, and Mr. Ravi Menon & Fixed Income Securities by Mr. Sandeep Bagla, Mr. Anand Nevatia, and Mr. Neeraj Jain.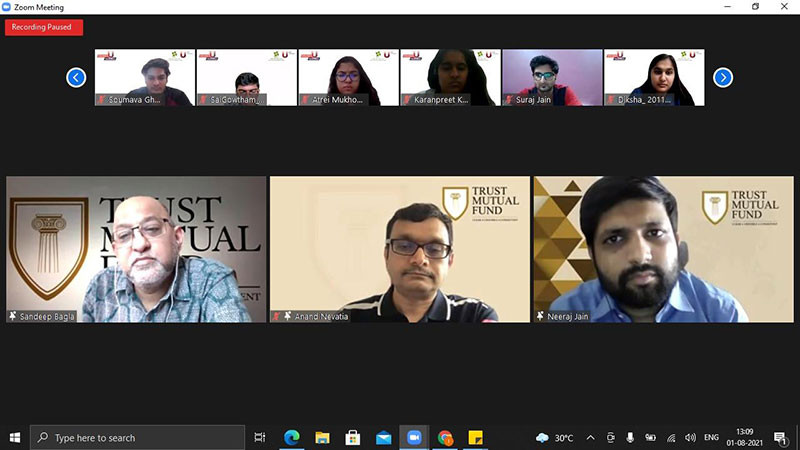 Tech Wiz
Tech Wiz is Finomina's annual technical analysis competition wherein you win based on your financial intellect and grit by doing a technical analysis of a stock from 15 given stocks and get a chance to compete with the country's best minds.
Vishleshan
Vishleshan is Finomina's annual fundamental analysis competition wherein the students have to apply financial modelling and get a hands-on experience on the concepts of finance related to valuation and investments. This competition provides the students a chance to learn from and compete with others.
Open-Outcry
The annual intra-institute event provides an excellent platform for students in understanding the basics of commodities trading, through the simulation of an "on-the-floor" OTC commodities exchange. This event is one of the "most awaited" by the batch owing to the adrenaline-driven trading floor scenario. The participating teams have to think on their feet looking at the trade screen and employ their persuasion & negotiation skills to get the best price for their trade.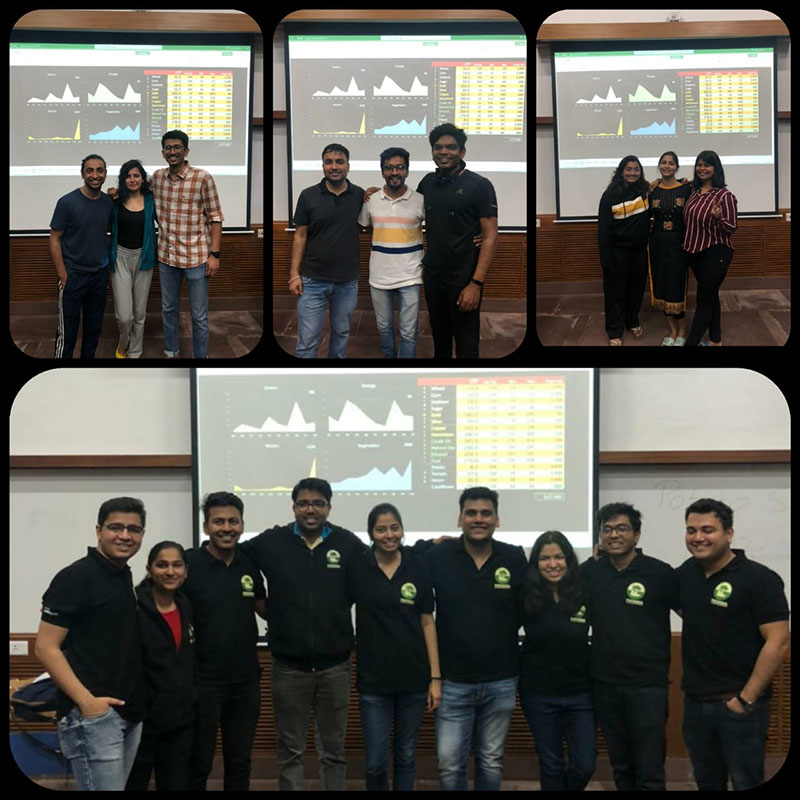 Mock Stock
Mock stock is an annual event that simulates the real-world functioning of a stock market and how investment decisions are made by investors based on news floating in the market. The event is fun filled on the floor trading and tests the participating team's strategic decision-making skills on investing & their know-how of the stock market.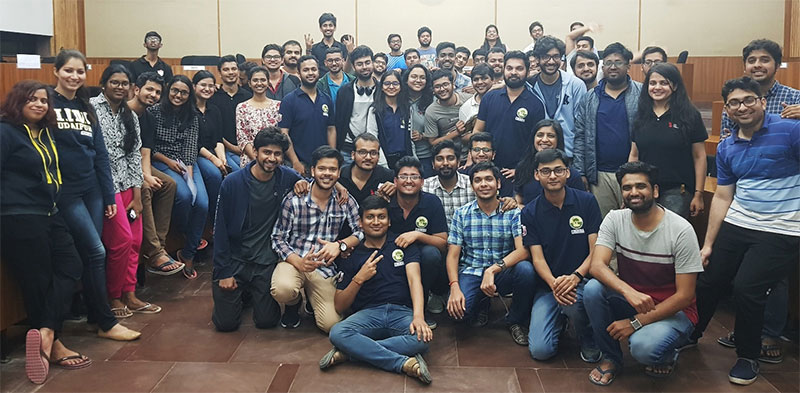 Inquizitive
A series of fun-filled, nail-biting quizzing events conducted to test the students' knowledge of financial concepts as well as the emerging trends in the world of finance.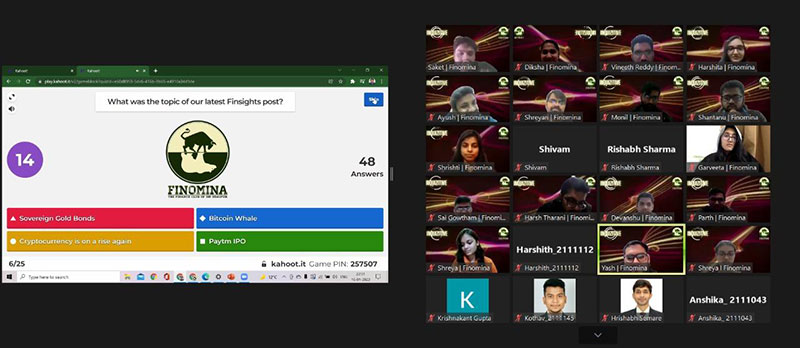 FinQuest
The ultimate picture-based quiz competition to spark the finance interest in the minds of MBA students and gauge their present knowledge in finance domain.