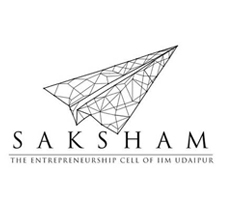 "Whenever you see a successful business, someone once made a courageous decision" ~ Peter F. Drucker
SAKSHAM is the Entrepreneurship Cell of IIM Udaipur.
Entrepreneurship is a key element in the cultural fabric of IIM Udaipur. To forward this vision, Saksham endeavors to augment the entrepreneurial capability among the students and enable them to make their ideas into reality.
The vision of the club is to foster the spirit of entrepreneurship in the student community of IIM Udaipur and the society at large by enabling translation of ideas into successful ventures.
Previously, IIM Udaipur has entered into MoUs with TiE (The Indus Entrepreneurs) and NEN (National Entrepreneurship Network) for a long-term engagement in entrepreneurial activities.
Collaborating with IIM Udaipur Incubation Centre
IIMU Incubation Center is the key enabler of Entrepreneurship at IIM Udaipur. Saksham works closely with IIMU Incubation Center to serve as a facilitator for students in their journey of Entrepreneurship
Engagement with Start-Ups
SAKSHAM is directly involved in solving various start-up related issues and give an opportunity to the IIMU student community to work on the real-world problem and provide them a sustainable solution
Connecting with Venture Capitalist/Angel Investors
SAKSHAM is involved constantly connecting with various venture capitalists and angel investors and acts as a bridge between the investors and the start-ups. In the past, Saksham have collaborated with prominent Investor networks such as Mumbai Angels Network, HostelFund, Key Ventures, SenseAI Ventures etc.
Connecting with Mentors
PRARAMBH, the flagship event of SAKSHAM is the only college level B-Plan competition in India which gives a mentorship for approximately two months to select participants. During Prarambh, we connect with various industry stalwarts and successful entrepreneurs to mentor the participants and make them pitch-ready.
Workshop Series
Workshops such as Usage and Attitude (U&A) Survey Workshops and Design Thinking and Prototype Development workshops were conducted to give the participants a sense of what all things go into starting up. U&A Workshop aimed at giving the participants an insight into how you conduct an initial market survey to identify if there is even a need of your product/service. The Design Thinking workshop aimed at getting the participants accustomed to the need for innovation in today's world and techniques to get there. Prototyping Workshop helped the participants in knowing the importance of prototyping and the ways to go about it.
Pathfinder Challenge
IIM Udaipur is committed to nurturing upcoming business leaders and entrepreneurs who will power their organizations, and create innovative products and services. We at IIMU believe that entrepreneurship is not just about building an enterprise, but it is also a virtue with which one can solve business problems with innovative ideas. In the endeavor to fulfill this vision, to ignite innovative thinking and enhance fundamental business knowledge, Saksham in collaboration with Incubation Center organizes a National level Ideathon - 'The Pathfinder Challenge'. The theme for 2020 was 'Fighting the Pandemic' which aims to support the post-COVID economic revival.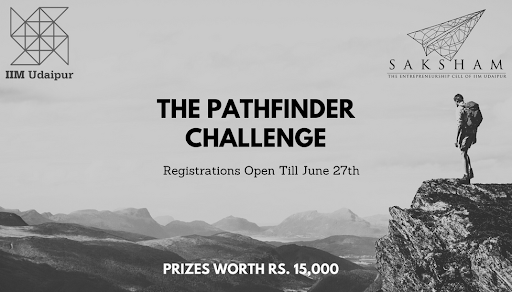 Saudagar
Saudagar is the annual B-Plan competition of IIM Udaipur aiming to inculcate the skills of B-Plan formulation among the students. Business Plans are an essential part of an entrepreneurial journey and help one to understand their business better. Saudagar is an interactive B-Plan competition closely resembling Shark Tank providing a platform to develop Business Plan and understand the business in a better way.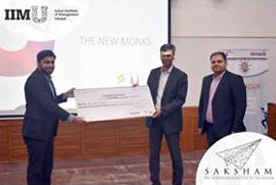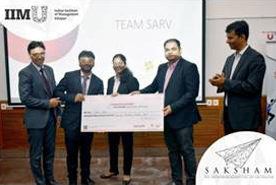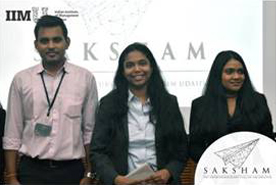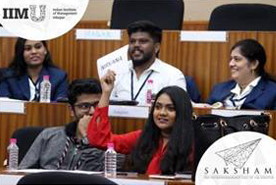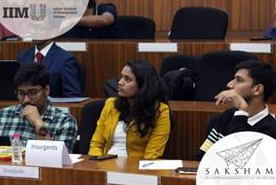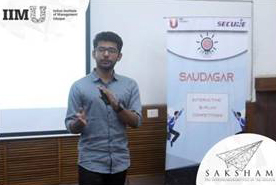 BizWiz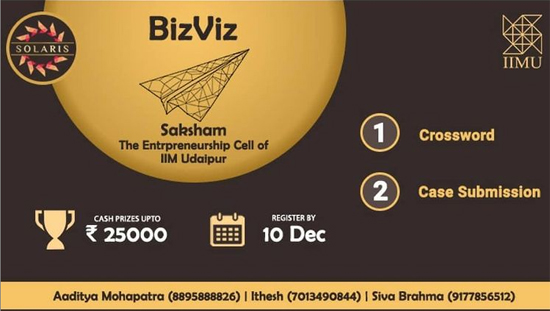 BizViz is the annual case study competition organized by Saksham during Solaris, the Annual management fest of IIM Udaipur. BizViz provides an opportunity to become an entrepreneur and face all the challenges associated with it, for real! It lets students solve a real-world problem by applying logic, business acumen, and gut feeling. The case for last year was provided by Tracfin, an e-Commerce platform for buying/selling refurbished and pre-owned farm equipment. The student teams were evaluated by the founder of Tracfin - Rakesh Rajpurohit, a serial entrepreneur with over 11 years of experience in startups.
iGNITE
One of the core objectives of Saksham is to promote the spirit of entrepreneurship among the students and provide them with the right resources to and support them in their ventures. In order to facilitate this, it is crucial for the student startups to emphasize on a strong ground work and focus on answering the following key questions:
What is the problem we are trying to solve?
Who are our customers?
What is the value we are delivering to them?
How do we deliver this value to the end customers?
How are we generating revenue in this process of delivering value?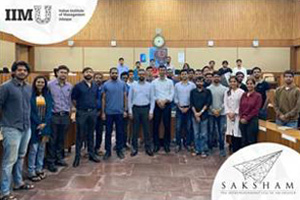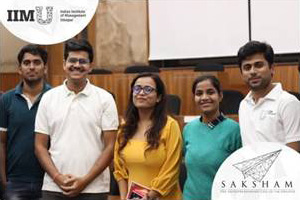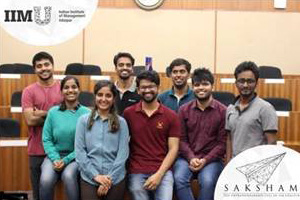 With the aim to ignite an entrepreneurial mindset within the students and transforming the student ideas into working business models, we have started iGNITE.
iGNITE is a series of interactive sessions in collaboration with IIM Udaipur incubation center to help students to get their idea rolling into pitch-ready business ideas using suitable models.
Guest talks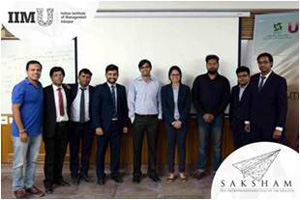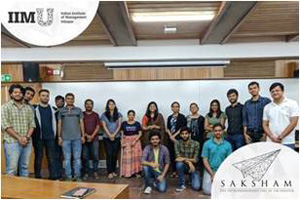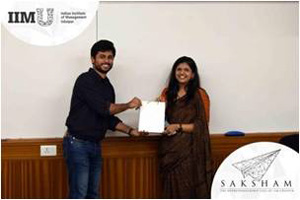 Saksham invited eminent personalities from time to time for guest talks to the campus. Rohit Jaiswal – Co-Founder, Bombay Shaving Company, Upasana Makati – Founder, White Print, Rishabh Verdia – TiE Udaipur, Gaurav Mantri - Founder, Cerebrata Cynapta, Mahavir Pratap Sarma - Global Board Member, TiE, Pranay Gupta - CIIE Member, Founder - 91springboard, are some who have graced us with their presence.
Balicha Haat
Best way to learn something is to get hands-on experience of it. With this objective in mind, Saksham organizes Balicha Haat, a place to showcase entrepreneurial skills.
BALICHA HAAT is a marketplace where students can sell, buy, earn and become the hottest entrepreneur on campus. Students can sell anything with their own resources and skill-set. (Food items, Art Craft, Merchandise, Gaming stall etc.)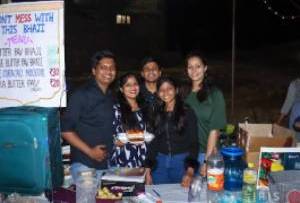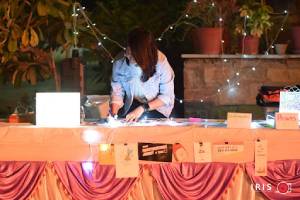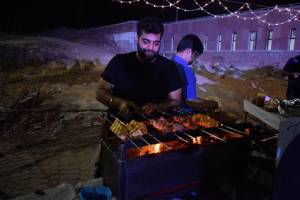 Once Impossible - Podcast Series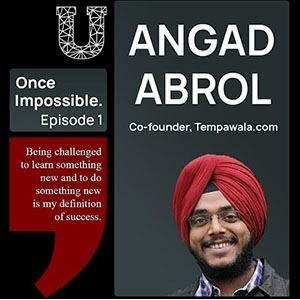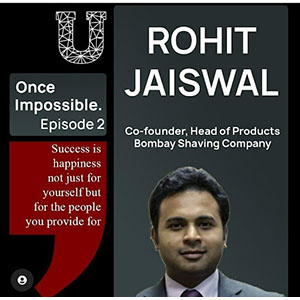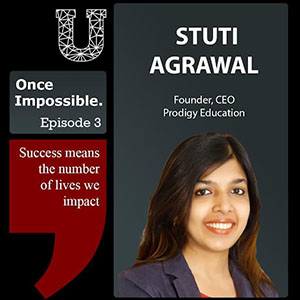 Saksham, in association with the Incubation Center of IIM Udaipur, launched its podcast series. The podcast aims to spark and develop the entrepreneurial spirit in the young minds of undergraduate and postgraduate students. The podcast series revolves around the real-time stories of starting their entrepreneurial journey from the founder of companies like Bombay Shaving Company, Tempawala, Prodigy, etc.
E-Summit
E-Summit is a platform that helps students to interact with successful entrepreneurs personally and get inspired by their words.
With this aim, Saksham organized the second E-Summit at IIM Udaipur in 2021, hosting successful entrepreneurs who shared their inspirational journey with the students and ignited a spark among the students to consider entrepreneurship as a career path.
Prarambh, Startup fest of IIM Udaipur, Saksham's flagship start-up conclave, helps students' ideas transform into working business models through expert mentorship and bring them to fruition by providing an opportunity to develop their prototype, conduct market testing, and pitch the plan in front of real investors.
Prarambh started as a 32-hour startup challenge & w it got shaped into a 6-week mentorship and pitching event due to the immense response it received.
The event accepts applications from existing start-ups with Minimum Viable Product (MVP).
Judges/Investor for PRARAMBH 2021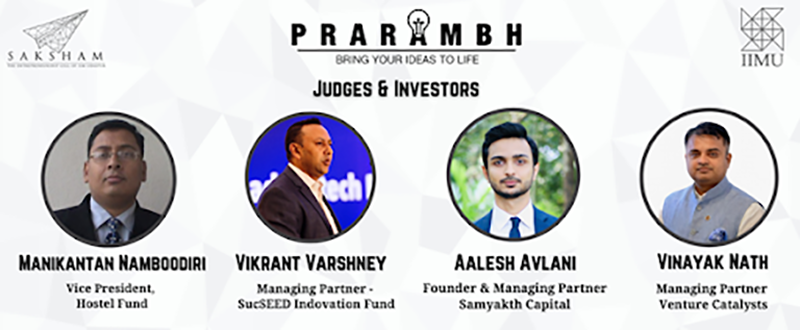 Mentors for PRARAMBH 2021
Sponsors for Prarambh 2021