FootworX – SIG (Special Interest Group) of Indian Institute of Management Udaipur is a platform for people passionate for dance and also for those who want to spread dance culture in the campus (yes, one need not be a dancer to become a part of this group). Dance is an art of expression. Be it a cultural festival or Independence day, this group gets ready with their art to express the theme of the occasion. FootworX prides in itself not only through performances but also by encouraging fellow students to bring out their hidden talent and passion. How? It conducts dance workshops based on different dance styles for the students who are novice in that style but keen to learn the moves. FootworX also holds the responsibility to encourage students to represent IIMU in dance competitions at other colleges and mark its presence.
Teacher's Day Celebrations
The team prepares a dance performance for the occasion of Teacher's day every year. A day dedicated entirely to the faculty of IIMU is made memorable with a beautiful dance performance by the group. This is officially the first performance of the new FootworX members after they are inducted into the family.
Dance Workshop
A Garba and Dandiya dance workshop was organised by the team just before the Navratri celebrations in the college. Many students from the 1 st and 2 nd year including the foreign exchange students showed up to learn the basics of these dance forms.
Audacity Event Coordination
The team undertook the responsibility of dance events happening during the cultural fest of the college, Audacity 2017. The major events consisted of solo dance, doubles and group dance. The team collaborated with the Audacity team to finalize the rules and regulations for the competitions. Finalization of the concepts, duration, number of rounds, etc., deciding on the SPOCs, prize money, and other relevant details was taken care of by FootworX. It also arranged for and coordinated with the judges as well as the participants before, during and after the event.
Flash Mob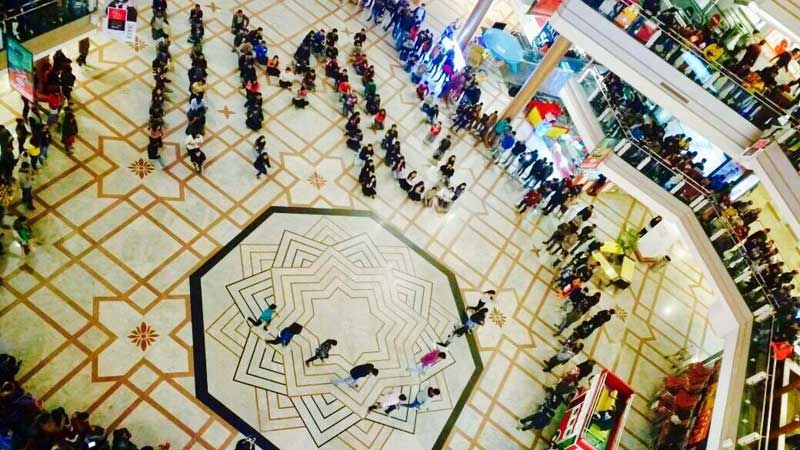 A jewel in the crown of FootworX is the Flashmob, which happens every year at the Celebration Mall Udaipur, just before Audacity. This is a way of showcasing and inviting the public of Udaipur to attend our cultural fest and experience the extravaganza it offers. Flashmob 2017 saw the participation of 84 students from PGP1, PGP2 and PGPX dancing together to hit Bollywood numbers.
Host Performance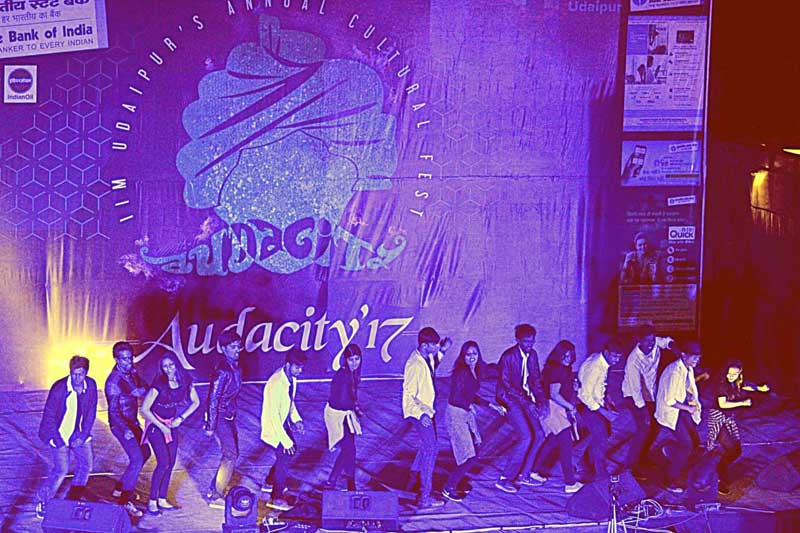 The FootworX team also gave a 5-minute dance performance representing IIMU at the time of the group dance competition. Bollywood, free style and break with a touch of Indian Classical were the styles performed by both the junior and senior FootworX members on the stage at Audacity 2017.