The Udaipur Leap Day LitFest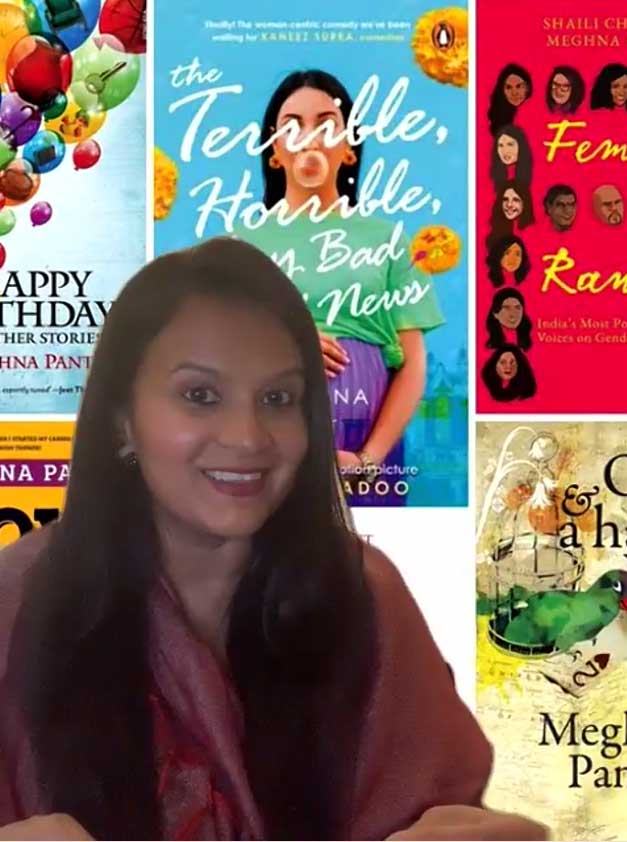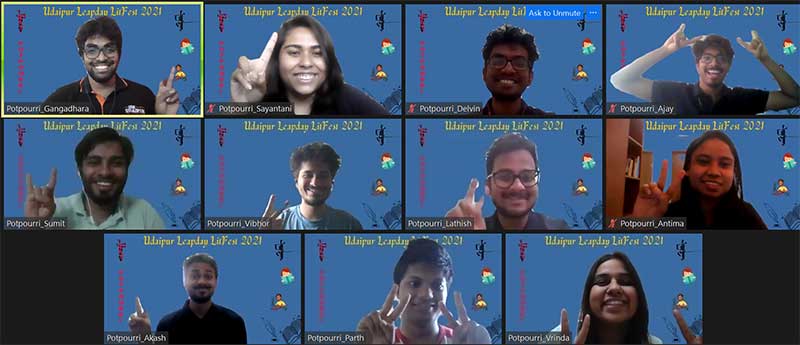 The Udaipur Leap Day LitFest with a motive to promote the love for reading and other literary things, Leap Day Lit fest was conceptualised to provide a platform to students and the public of Udaipur alike to interact with and learn from the eminent wordsmiths. This year, The Leap day Litfest was organised on 10th April and 11th April 2020 and graced by eminent writers Ms. Meghna Pant, Ms. Lavanya Laxminarayan and Mr. Utkarsh Patel and artists Ms. Priya Malik and Mr. Yahya Bootwala.
A creative writing workshop was also organised for school students of classes 8th to 12th conducted by Mr. Anuj Gosalia, the CEO of "Terribly Tiny Tales". The schools that participated in the workshop were 'Maharana Mewar Public School, Udaipur', 'Indo American Public School, Udaipur', 'MGD Girl's School, Jaipur', 'Maharana Mewar Vidya Mandir, Ambamata', St. Anne's Sr. Sec. School, Jodhpur' and 'Mayo College Girl's School, Ajmer'. The fest was filled with many other fun events like "What's Your Pitch", "Ship Wreck", "How the turntables", "Spin A Yarn", "Quizino Royale", and "Treasure Hunt".
Abhivyakti: Open-Mic Night
The open-mic night was organised by Potpourri on 4th October'20 on a digital platform with much aplomb, drawing large crowds. Students from both MBA1 and MBA2 along with GSCM and DEM unearthed the hidden shayars, poets, storytellers, vocalists and comedians in them and filled the atmosphere with absolutely fantastic performances.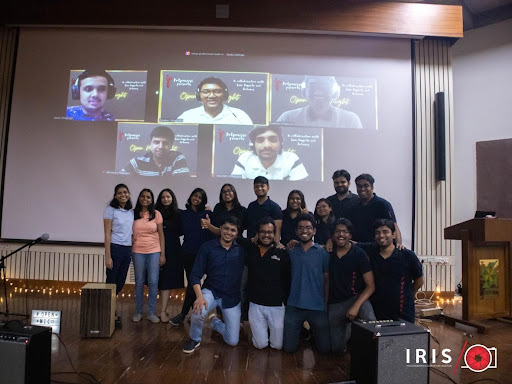 Inquizition 2020-21
Potpourri, the literary and quizzing club of IIM Udaipur, helped organise the second edition of 'Inquizition' in collaboration with Solaris 2020-21, as the flagship pre-event on 3rd January 2021. The event was envisaged as a premier inter-school quiz competition in the region and saw enthusiastic participation of the students from 5 schools over two intense rounds.
Quizzes
Potpourri, the literary and quizzing club of IIM Udaipur, conducts intriguing quizzes about diverse topics throughout the year. It conducted a quiz on 28th November '20 based on the popular 'Harry Potter' series and conducted a quiz 'The tourney of the trivia' on 20th December 2020 based on the popular 'Game of thrones' series, both of which received an enthusiastic response from the batch.