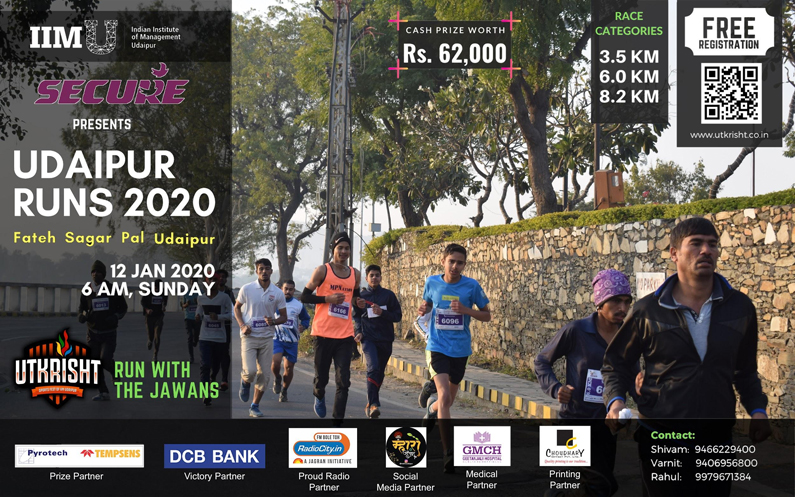 The third edition of Udaipur Runs, the annual marathon organized by the Indian Institute of Management Udaipur, was held at Fateh Sagar Lake on Sunday 12th January 2020. The motive of this year's run was to "Run with Jawans", to show our gratitude towards them and the sacrifices they made for our nation. The event was sponsored by Secure and was held in association with many partners like Radio City 91.9 FM, Udaipur times, ICICI Bank, OYO, DCB Bank, Saras, Pyrotech Tempsens, GMCH, Mharo Udaipur, and Choudhary Offset Pvt Ltd.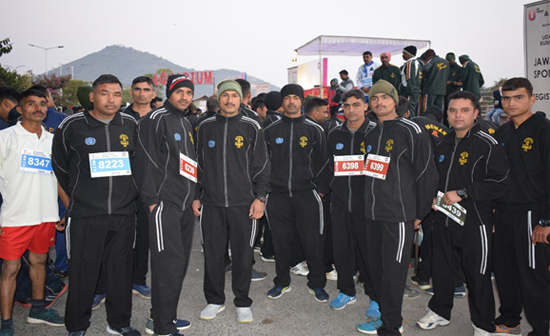 This marathon was organized into three categories 8.2 km, 6 km, and 3.5 km. The run saw a footfall of around 1500 people and enthusiastic participation of more than 1000 people. All the runners were provided a bib and a tracker chip to help them track the timing of their run.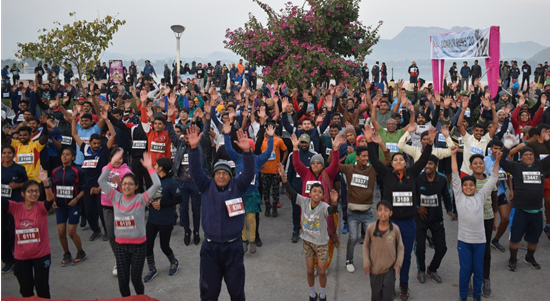 Team LakeSiders, along with the community of IIM Udaipur, takes immense pride in conducting this mega event every year. The Run-a-thon started with a quick warm-up session by our Jawans and culminated with the prize distribution ceremony.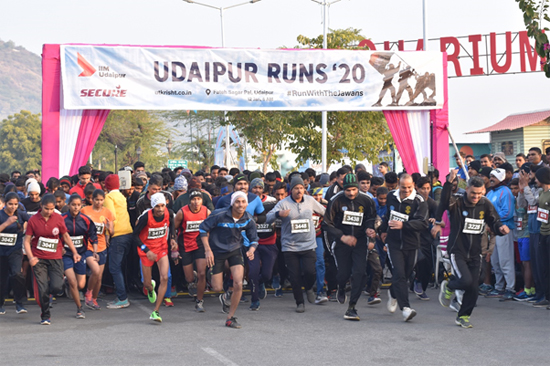 The prize distribution ceremony was graced by our honorable sponsors, where cash prizes worth 62,000/- were awarded to the winners. This run has set the stage for Utkrisht, the inaugural edition of the Sports Festival of IIM Udaipur, which was held on 17th to 19th January 2020, as well as Audacity, which is the annual Cultural Festival of the Institute held on 1-2 February 2020.