Prarambh site: Click here
Greetings from Saksham, The Entrepreneurship Cell of IIM Udaipur.
Do you have a Great Idea? Or an Existing Startup? Do you want to Pitch it to Investors? We have an Opportunity in store for you!
We are pleased and proud to bring to you the 4th Edition of our flagship event: Prarambh 2017. This time it's going to be bigger and more enriching than before.
The event will have two tracks:
Track 1 : For startups with Minimum Viable Product (MVP) and who want to test it in the market.
Track 2 : For students having an idea and need mentorship to develop their idea into a business model.
There will be a third category for students or professionals like designers, software developers, managers who want to help in developing an idea or want to have the experience of working for a startup.
Event Details
Event Date : 18th and 19th February 2017
Venue : IIM Udaipur Campus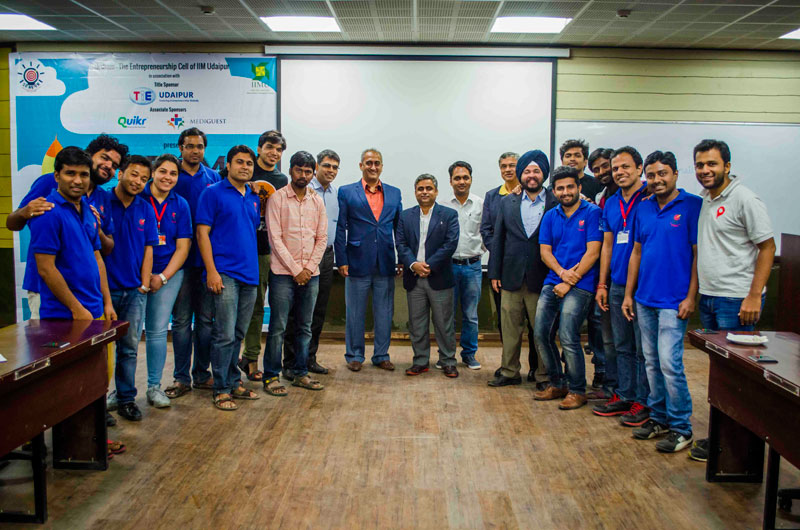 How the event will proceed
Registration Process: (18th Dec to 31st Dec 2016) The teams need to register and submit a Summary/PPT on their idea or MVP. The instructions for which will be provided after registration.
Shortlisting Process: (1st Jan to 7th Jan 2017) Teams will be shortlisted based upon the Summary/PPT submitted by them.
Evaluation Phase1: (8th Jan to 14th Jan 2017) Teams in Track1 will proceed for Prototype Testing which involves testing an array of prototypes of their product or service leading to a final design.
Teams in Track2 will proceed for Usage and Attitude Study (U&A) to develop their idea by identifying factors related to the usage and attitude of the customer towards their product or service.
Evaluation Phase2: (15th Jan to 5th Feb 2017) Mentors will be assigned to all the participating teams in this phase.
Teams in Track1 will proceed with Market Identification and Testing to test multiple marketing scenarios and select the most promising for their product or service.
Teams in Track2 will proceed with Concept Development and Testing by taking the viewpoint of customers while describing the concept of their product or service and apply changes based on the feedback.
Pitching Preparation: (6th Feb to 17th Feb 2017) Mentors will guide the teams in their preparation for Investor Pitch.
On campus mentor Interaction: (18th Feb 2017) One day before the final pitching mentors will interact with teams for finalising their Investor Pitch.
Event Day: (19th Feb 2017) Final Pitch in front of Investors and Judges.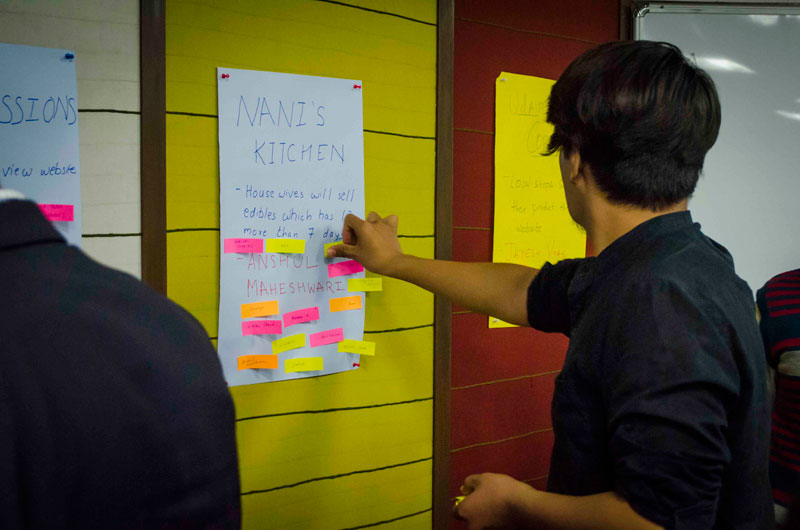 What's In it for Participants?
Incubation: Final teams will get incubation opportunity from IIMU Incubation Cell
Investor Pitch: Chance to pitch in front of investors and get funding
Cash Prize: Prarambh 2017 winners take cash prizes worth 1,00,000
Certificates: Certificates of experience will be given to participating skilled professionals
So come and follow your ideas, your dreams and experience the excitement of developing them into a venture
Prize money worth Rs 1,00,000 to be won
For more details please contact:
Sanjay Saroj : +91-9662703910
Sajal Gupta : +91-7042148603
Joydeep Sil : +91-8013286509