International candidates and NRIs looking for a world-class MBA program need look no further than IIM Udaipur's 2 year, full-time PGP.
If you are in Singapore, you can get more information in person.
Date: 28th February 2018
Time: 7:30 pm to 8:30 pm
Location: Four Seasons Hotel, Patterson Room,
190 Orchard Blvd. Singapore 248646
Program Highlights
Two-year full-time residential program
IIMU ranked 3rd in India for research by UT Dallas
Exchange partnerships with leading business schools in France and Germany
One of the largest Bloomberg Financial Labs in India – 12 terminals open 24/7
Intensive rural immersion module
Average work experience of class around 16 months
No minimum work experience required
Air-conditioned hostels
Leading global and domestic recruiters
PGP at a Glance EXPLORE
PGP Admission Policy for International Applicants EXPLORE
Past Recruiters include
Accenture
Amul
Bosch
Cummins
Dell
Deloitte
D.E. Shaw
Ernst and Young
GE
IBM
Johnson & Johnson
JPMorgan Chase
KPMG
L&T
Landmark Group (UAE)
Marico
PwC
Xpress Money (UAE)
Global Footprint
IIM Udaipur's alumni community is based in leading MNCs in over a dozen countries spanning the globe including
France
Germany
Kuwait
Malaysia
Mozambique
Netherlands
Nigeria
Singapore
Switzerland
Thailand
U.A.E.
United Kingdom
USA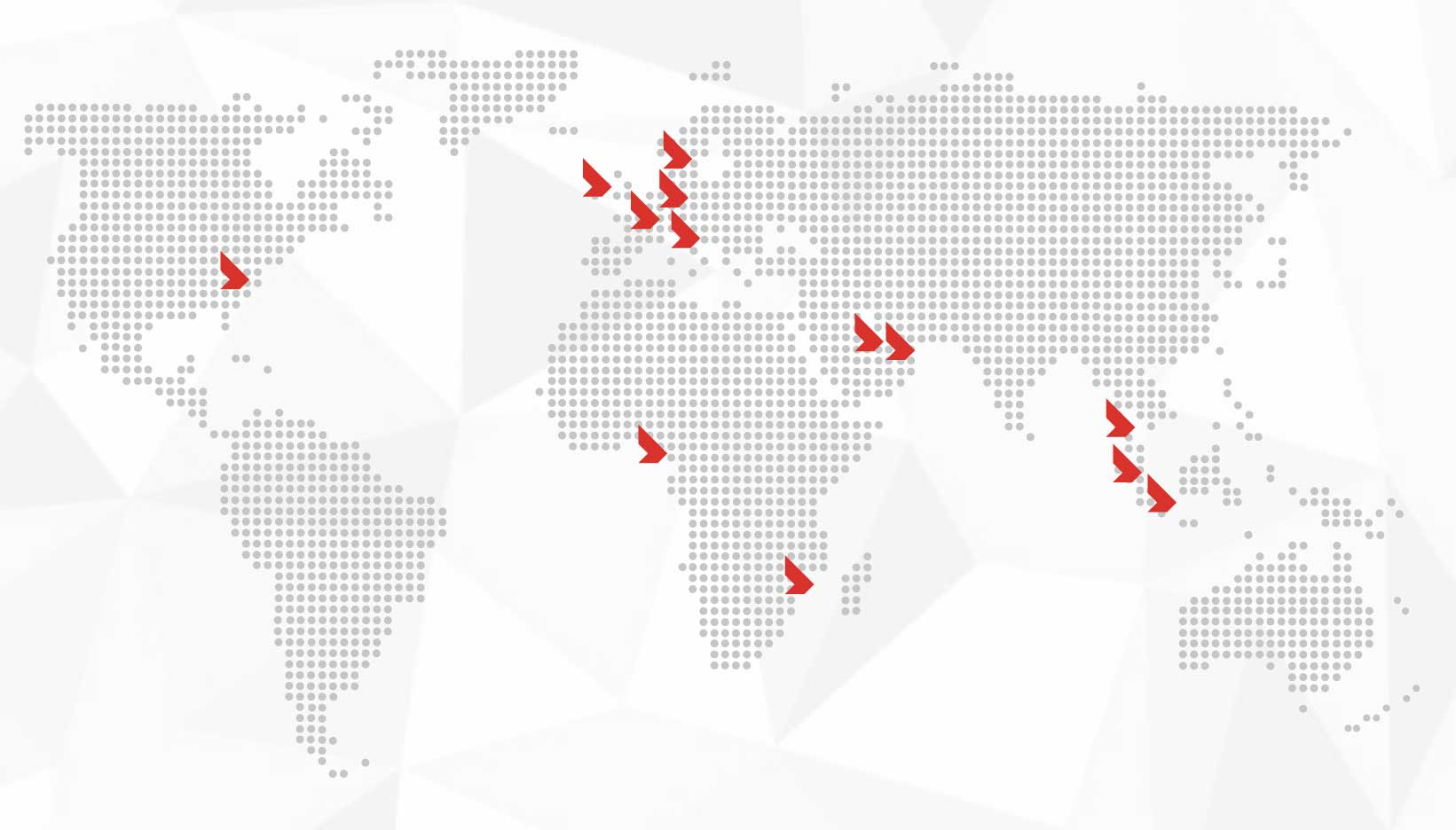 Testimonial
"My first year at IIM Udaipur has been an exhilarating experience from both an academic and a personal development perspective.
After my 29-month stint at Landmark Group, Dubai as an Assistant Retail Buyer, I was looking to pursue my management studies at a progressive institute where I could fit in seamlessly. With IIMU's diverse batch of students and the institute's inspiring vision of "Building U together", the project seemed just the right way forward for me.
As a Fashion Technology graduate from NIFT, I have greatly benefited from IIMU's focus on academics and research and have developed a strong foundation in domains which were previously alien to me. Outside of the classroom, the myriad of clubs, committees and activities engage and develop you in every aspect.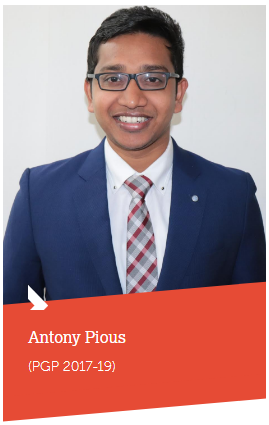 My time here in this mesmerizing city of lakes has been enriching and I eagerly look forward to my second year ahead at IIM Udaipur."
At IIM Udaipur, Antony is part of the Merchandising and Retail Committee and has been placed at VF Corporation for his summer internship.