Antardrishti is one of India's most renowned annual economic summits hosted annually by PiE during Solaris, the annual management fest of IIM Udaipur. It aims to promote the synthesis of ideas and insightful exchanges between industry and academia by engaging in discussions on the latest issues in the world of economics. It provides an opportunity to discuss India's contemporary macroeconomic factors and their interplay with global economic and financial situations. The summit consists of thought-provoking insights by guest speakers coming from national and International Banking Institutions and Regulatory Bodies by having panel discussions and open house sessions with them. So far, eminent personalities from RBI, World Bank, the International Monetary Fund, Deutsche Bank, Axis Bank, Yes Bank, and HDFC bank have graced the occasion.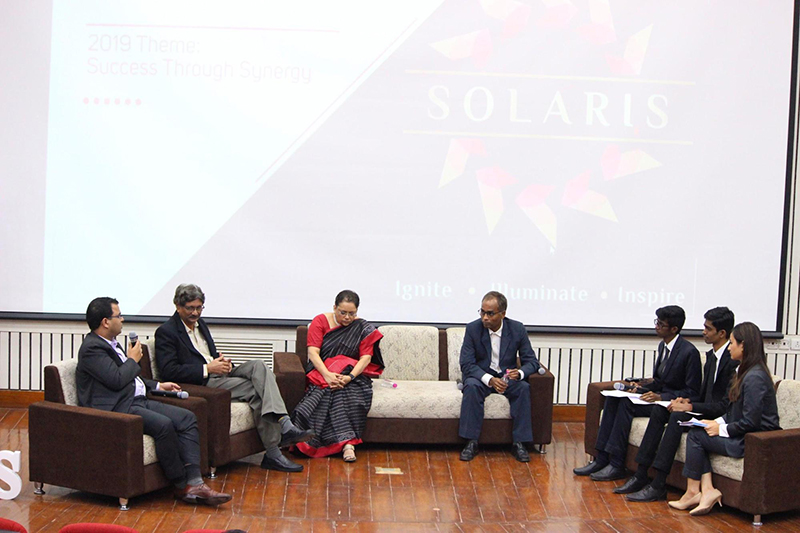 The need for taking extraordinary measures in these challenging times calls for an analysis of macro and micro-economic trends in the Indian economy and predictions to strategize well for the future. Along this line of thinking, the theme for Antardrishti 2021-22 has been selected as 'Chapter of Digitalization in Indian Economy.'
Vaad-Vivad - Debate Competition
Vaad-Vivad is an annual inter-college debate competition conducted under the flagship management festival of IIM Udaipur, Solaris. The purpose of the debate is to develop ideas, discussion, and significant arguments supporting and opposed to a pre-specified economic topic. Students from top B-schools across the country participate and test their understanding of economics and current affairs.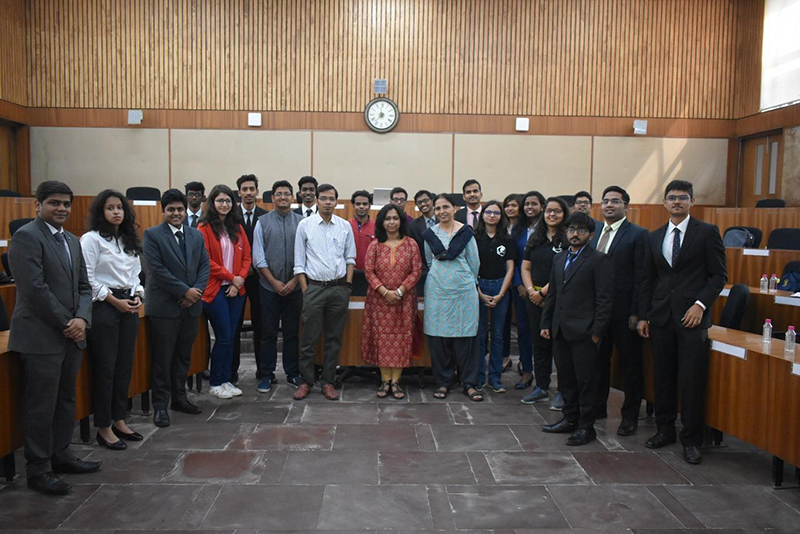 Karo – Vyapar
It is an Online business simulation game competition. The competition aims to let participants put their economics knowledge to use and compete with some of the best minds across the country. The event had the highest registration among all the events conducted by PiE as a part of Solaris'20 and witnessed participation from multiple B-schools and UG colleges/universities from across the country.
Econ-Writing
Econ-Writing is the article writing competition organised by PiE during Solaris. This competition aims to provide exciting opportunities for students from various B-schools to showcase their knowledge in economics by sending articles on multiple topics. The best pieces are published in Tathya–the Annual Economics Magazine.
Budget Quiz
Budget quiz is conducted every year after the release of the Union Budget. The quiz aims to encourage students to be aware of the budget and how it is different from the current scenario. Students from various B-schools participate in testing their knowledge.
Cross-Swords
Cross-Swords is an annual fun, and informative event introduced this year for all the students of IIM Udaipur. The event consists of various rounds, including picture quiz, rapid-fire, taboo, dumb-charades, and many more on Economics, current affairs, and general knowledge.
Workshops
The club organises workshops for students to help them prepare for the summer internship and final placements.